Applying for any loan is stressful, but when you need a loan for your small business, there are even more hoops to jump through. Here are a few tips that can boost your chances of getting your loan application approved:
CLEAN UP YOUR CREDIT BEFORE YOU APPLY.
If you discover an error on your credit report, — a lien that doesn't belong to you, for example — dispute it. While the disputing process can vary by the credit agency, most investigations finish within 30 days. If you need additional assistance in repairing your credit, consider working with a credit repair company.
ESTABLISH A PROPER RELATIONSHIP WITH A LENDER.
Building a relationship with a financial institution can improve your chances of getting a business loan. Opening a personal or business bank account offers a starting point in your search for future business financing needs.
CONSIDER OFFERING COLLATERAL.
Collateral reduces lender risk because your lender can seize your collateral to recoup its losses if you default on your loan. Startups, however, often have few business assets, if any. Pledging personal assets equal to the loan amount — equity in a home or a retirement account, for instance — can increase the chances of getting a loan application approved, according to Ken Alozie, a Washington D.C.-based SCORE mentor. SCORE is an SBA-affiliated organization that coaches and educates small business owners and entrepreneurs.
SHOP AROUND FOR THE BEST LOAN FOR YOU.
Each lender carries its own terms. As a result, some lenders might be better for you than others. Shop around for the best fees, interest rates and repayment terms available to you before you apply for a business loan. Also, be sure to note whether the lender makes a "soft" or "hard" credit inquiry — soft inquiries generally won't harm your credit score but a stream of hard inquiries can.
Alternatives to a small business loan
Business credit cards: Plastic is convenient for financing everyday expenses, like inventory and supplies. Keep in mind that carrying a monthly balance can affect your credit score, which can lower your chances of securing a business loan.
Crowdfunding: Raise funds from a large number of people using crowdfunding platforms like GoFundMe. Crowdfunding platforms generally have no time-in-business requirement but they may collect a fee to use their service.
Friends and family: Obtaining capital from a generous friend or family member can save you from hard credit inquiries and high interest rates. However, you may compromise your relationship if you don't repay the loan. Be sure to outline all expectations in a written agreement if you take this route.
Personal loans for business: Personal loans are issued to you, the individual, instead of your business. While personal loans typically don't require collateral, they tend to offer loan amounts of only up to $50,000 and carry higher APRs.
Business loan FAQs
How hard is it to get a business loan?
If you have a low credit score or your business is relatively new, it can be difficult to obtain a traditional bank loan. You can increase your chances of getting a loan by applying with online lenders, which generally have more lenient requirements.
What are typical small business loan requirements?
Business lenders will typically review a business owner's credit score, time in business and revenue. Lenders may also require financial documents, such as your history of cash flow and balance sheet. Depending on whether the loan is unsecured or secured, you may need to pledge assets as collateral, too.
What credit score is needed for a business loan?
Business owners with credit scores of 680 or higher are more likely to qualify for traditional bank loans. There are instances where lenders have accepted applications with credit scores as low as 500 — however, higher interest rates typically apply.
When should I pass on a business loan offer?
If you feel uncomfortable with anything in your loan agreement, consider shopping for a different lender who can offer rates and terms you can handle. Also, be sure to read the fine print and understand how the lender defines defaulting on the loan.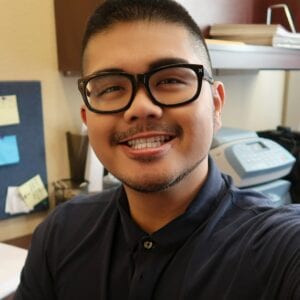 Dan Marticio is a freelance writer specializing in small business and personal finance. He works with FinTech and B2B companies and has written extensively about small business, from startup guides to payment processor reviews. Dan can be reached through LinkedIn or his website.