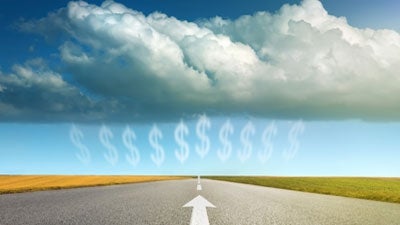 A recent survey has shown that cloud accounting leads to increases in production, costs savings and customer satisfaction. Out of those who were surveyed, 92% stated that they are entirely happy with their cloud-based services.
Not only is cloud accounting user friendly, it also helps to streamline account processes that can lead to savings and big cost reductions. This is supported by a further 33% of companies that believe cloud accounting has allowed them to purchase fewer infrastructures, reduce infrastructure configuration and save costs.
The number of businesses that have chosen to adopt cloud accounting software has seen a major increase. This infographic looks at the reasons behind this adoption and why more business are looking towards cloud accounting software as their future choice for both accounting and financial management.

Author: Tom Neville is the marketing manager of a company called DB Computer Solutions Ltd. He is a marketing maniac who devours all things digital. He is continually gauging the latest web trends seeking digital strategies which align to commercial goals. Tom's latest interests involve the use of Infographic distribution throughout the web in getting a concise message across in relation to topics of interest. These topics range from the informative & educational to fun & appealing.
Published: February 6, 2015