Good Accounting Habits for Small Business Owners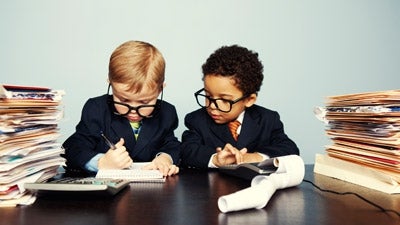 The biggest headache for small business owners is getting and staying organized. If running your own business sucks up your day, being successful is going to be that much harder for you.
Here are a few tips for you to form good accounting habits so your small business will run like a well-oiled machine:
Keep It Separate. Sometimes your business credit card comes in handy when paying for personal expenses. One may pay it back to the business but you actually have to record an accounting transaction. It is important to keep separate bank accounts and credit cards for personal and business expenses; by doing this you will better track your deductible business expenses.
Call in a Professional. Accountants are your trusted allies in running your small business. Their knowledge of the profession & the tax laws will save you money and time. An accountant will find you more deductions and make sure you are penalty-free. So save yourself time, money & headaches—call in the pros!
Pencil it in Your Calender. Set aside time every week to organize your finances. The more you do this regularly, the more insight you will have into your business. You can then make timely informed financial decisions & have things ready for tax time. If you do this you will see that your stress levels will drop!
Consider Your People. The biggest expense a business can have is labor. You have to make sure you are keeping track of the costs of wages, benefits, overtime etc. Doing this you will see that you give yourself more ways to make sure you are not over-spending on labor and money saved can be used to give your staff or yourself incentives.
Don't Forget to Get Paid. It is indeed shocking how many small business owners do not follow up on payments due to them. Keeping a regular check on invoices, tracking payments ensures that you are being paid. Also, you know who your bad/late customers are. Knowing this can help you either avoid their business or charge them penalties. Track your invoices regularly and record payments due and paid.
A little bit of self-promotion here folks, for Point #2. For help with your bookkeeping, accounting, payroll and taxation needs, connect with me on TaxConnections.
Original Post By Manasa Nadig via TaxConnections
Author: Manasa Nadig is an Enrolled Agent licensed to practice with the Internal Revenue Service. She has been in the business of Tax Preparation and Tax Planning since 1999. She has worked extensively with Individuals and Small Businesses.
Published: September 25, 2014