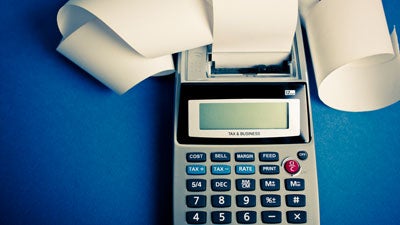 Expense reimbursement is a necessary part of business for many employees and finance managers. To make this aspect of business a little more pain-free, we've compiled a list of do's and don'ts for employee reimbursement. Follow these simple guidelines to make this process easier for everyone!
DO: Make sure employees are aware of and have access to expense policy guidelines.
DO: Save your receipts—and collect itemized receipts whenever possible.
DO: Complete your expense report shortly after your purchase. Delays not only increase the wait time for your reimbursement, but the likelihood that you will forget what the expense was for.
DON'T: Wait until after the employee spends money on an unapproved expense to initiate expense policy guidelines.
DON'T: Lose paper receipts. Go digital! Ask for a digital copy, or scan one in using your camera's phone.
DON'T: Submit unapproved expenses for reimbursement (lavish meals, alcohol, dinners with a spouse or friend).
For bookkeepers:
DON'T: Delay processing your employee's expense reports and cutting them a check for reimbursement. Requiring employees to spend their own money for the business is a burden, and they should be reimbursed in a timely manner.
This article was originally published by PexCard
Published: June 30, 2015
3609 Views