Though incorporating mobile payments into your business model can help you lower costs associated with point-of-sale hardware and improve operational efficiency, they also provide a wealth of marketing opportunities you can leverage to position your brand as one that puts customer first.
Here are a few ways to transform the benefits mobile payments offer into powerful marketing messages that can build your brand, and set you apart from the competition:
Demonstrate the value of being a mobile customer.
You may have been initially drawn to mobile payments for business reasons, but consider the many ways the technology improves the overall experience for the customer that are easily transformed into a marketing benefit.
When you equip multiple staff members with the ability to process customer payments on a mobile device, customers gain complete control over the checkout experience—including when they pay, how and where.
Further, the entire mobile payment transaction is digital. Customers who use mobile payments can choose to receive an electronic copy of their receipt via text or email, eliminating paper receipts. If the customer needs to return or exchange the item, your business can easily retrieve an electronic record of the mobile payment transaction for a hassle-free experience. In some cases, the mobile payment provider may even be able to identify the customer from a past transaction, allowing him/her to pay from a virtual wallet or mobile payment app, without requiring that he/she have a physical form of payment on hand.
Related Article: Are Mobile Payments Right for Your Business?
These small conveniences add up to a marketing message that communicates your business's dedication to providing a state-of-the-art customer experience that's on par (and perhaps, superior to) larger retailers. In fact, more convenience can boost your brand's value: Some consumer behavior studies indicate that there is a direct and positive correlation between the convenience a retailer offers, and how much customers are willing to pay for its services and products.
Deliver customized mobile offers for customers.
According to a VentureBeat report, at least 70 percent of marketers have seen an improvement in the efficacy of their marketing programs when they personalize communications with the customer. From just a few mobile transactions, you can develop a sense for what customers buy, when, where and what price point. With this invaluable insight into what makes your customers "tick," you can present relevant offers to your customers by way of cost-effective tactics like SMS mobile messages and email (70 percent of which is now opened on a mobile device, according to Movable Ink's US Consumer Device Preference Report). By marketing to your customers on the mobile device that they'll also use to purchase, you can improve the chances that they'll see your message, and simplify the offer redemption process. Instead of using print marketing collateral at checkout to redeem a coupon, your customers can simply show the offer they've received on their mobile device.
Improve the value of your loyalty programs.
Rewarding customers for continued patronage is a common marketing tactic—but loyalty programs aren't inherently simple to manage. Without clear value and ease of use, the program may provide little in the way of return on investment—despite how many customers enroll in the program. According to data reported by Media Planet, customers now have more cards in their wallet than they did a year prior (averaging about 13 cards per person) — but use fewer than half of them.
Media Planet's data also indicates that customers most appreciate the ability to reach reward redemption levels quickly, and redeem what they earn easily. Because many mobile payment providers now include the ability to integrate loyalty programs and automatic tracking of the rewards or points a customer earns with each purchase, mobile payments can be a critical component to a rewards program that drives intended purchase behavior.
Mobile payments are affordable tools that all small businesses can benefit from—particularly when their customer-facing benefits are incorporated into a business's marketing strategy. By reminding customers that you offer the ultimate in checkout convenience, payment flexibility, and rewards-earning potential thanks to your mobile payment technology, you can position yourself as a business that's modern, innovative and customer-oriented.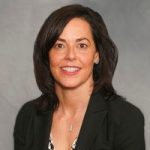 Author: Kristen Gramigna is Chief Marketing Officer for BluePay, a credit card processing firm. Follow her on Twitter here. She has over 20 years experience in the bankcard industry in direct sales, sales management and marketing.