No matter how durable your POS hardware is, it is still subject to wear and tear because of long hours of operation every day. This cannot be avoided especially in a busy restaurant. You need to maintain your POS to ensure its longevity and there are five ways to do this:
Clean Your POS
Before you start work in the morning, make sure that your POS Hardware gets to be cleaned first. Your POS systems is exposed to tough environments. A simple wiping with a dry microfiber cloth is enough. If not cleaned regularly, the dirt, dust, grimes, grease, and even ink will collect and build up to a layer of filth that can cause the machine to break down after some time. There is also the possibility of overheating because of clogged vents. Cleaning your POS is a good business aura as it will attract more sales. Your POS hardware could be tough and can withstand the demands of your busy business establishment but it cannot avoid the natural damage process that comes with years of extensive usage.
Restart Your Machine
Do some restarting every now and then. This is actually what most restaurant business owners neglect. Your POS runs 24/7 so it is a must to train your staff to practice restarting your POS systems. This should be included in their daily duties as restarting your POS is actually the very first step in troubleshooting issues on POS systems. You don't have to turn it off every night after work but you need to schedule restarting or rebooting it at least once a month. This will help clear off the POS system of small glitches that deteriorates the machine's operational functions.
Handle Your POS with Clean Hands
There are many people using your expensive POS systems. Your manager in the restaurant should train your staff to handle the equipment with care. They should not touch the screen with dirty hands, especially if they are eating something. Food remnants, like sauce, sugar, crumbs, etc. will surely mess up the screen and this will not only make the screen sticky or oily but poor resolution too. Drinks, like soft drinks, coffee or tea should never be placed at the workstation where the POS system stands. The chances of spillage are high at the slightest movement. Anything liquid will ruin the machine's electrical functionality. Keep the area around your POS system strictly clean and free of clutter.
Ensure Proper Ventilation
Like any computer machines, POS systems cannot be exposed to excessive heat as it contains sensitive parts that are required to keep the device in its full operating capacity. The presence of intense heat can ruin the processors. The best way to protect your POS systems hardware is to place it in a cool or air-conditioned room. These machines may have internal cooling fans but not enough to keep it in safe temperature level.
Maintenance and Support
You need to sign up for support plans from resellers or vendors offering services to get proper service maintenance for your POS hardware. There are various types of these maintenance programs wherein you can avail of 24/7 email support, onsite visits and access to their help desk with 24 hour response time should you encounter issues on your POS machine. These support plans are available in monthly and annual terms. If you have a regular maintenance by a support team who are experts in servicing restaurant POS hardwares, you can be sure of a good reliable fix.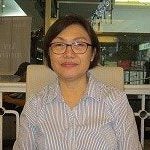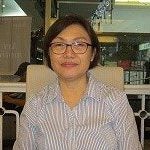 Author: Susan Orlain is a Virtual Office Manager at Touchpoint Hospitality Ltd where she manages a team who creates video tutorials in addition to overseeing websites' content, social media, SEO and marketing. Follow her @touchpointhospitality on Facebook.