5 Questions to Ask When Buying or Replacing Your POS System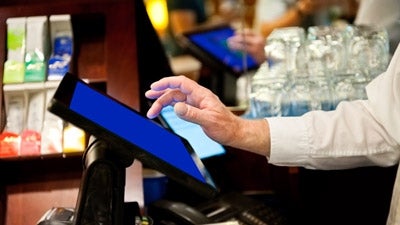 Your POS system is one of the most important parts of your business. With today's technology, it is your tool for completing transactions, managing/updating your inventory, and keeping track of your employee hours and productivity. Here are 5 important questions to ask yourself when you buy/replace your POS system.
What Kind of POS Hardware Does My Business Need?
In the old days, POS systems could accept cash/checks, print receipts, and that was about it. Today's systems are much more sophisticated, often including industry specific hardware options.
Click here to read more on POS Systems
So, before you buy a POS system, you need to ask yourself what kind of POS hardware your business needs. If you run a quick-service restaurant, your POS system will need a connected kitchen receipt printer. If you are in retail, you will probably want a barcode scanner to streamline your inventory management process.
Make sure the POS system you're considering has the hardware options you need. Do not be afraid to shop around. Many providers offer deals for first-time customers.
How Much Am I Willing to Spend On My POS System?
When buying/replacing your POS system, you are going to face three main costs: Hardware, Software, and Service.
Your hardware costs are going to vary depending on what platform(mac/pc) you desire and how many extras you need. In general, expect to spend between $1200 – $2000/per register for a basic system (Ipad/pc, touchscreen (pc), cash drawer, card reader, barcode scanner, receipt printer).
Only certain POS providers have software costs. PC-based systems often have more software cost, probably because many mac-based systems are cloud-based. If there is a software cost, expect to pay between $1100 – $2000.
Most POS systems have monthly fees of some kind, the exception being POS systems like Intuit's Quickbooks POS, which charge a one-time software fee. These generally run between $50 – $125/month/register.
Know what you can afford to spend and then find the POS system that provides the most value (free hardware, features, etc) for your price-point.
What Kind of Inventory Management Tools do I need?
Many of today's POS systems have powerful inventory management capabilities. Some standard features include, label/barcode printing, label/barcode scanning, reorder points, low inventory alerts, and inventory reports.
Certain systems have little differences that can be helpful for specific businesses. For example, let's say you own a coffee shop and sell 1,000 lattes a month. With most systems, you would have to do a manual count to have any idea of how much coffee, flavoring syrup, etc. you are going through. However, there are some POS systems have a raw-ingredient tracking feature that allows you to to keep track of how much of each ingredient you are using day-to-day.
A word of caution, there are some companies that advertise inventory management options but then charge you a hefty sum to actually use them.
Talk to businesses similar to yours and see what inventory tools they think are important. Then check around to see which systems offer those tools at the best price. For a detailed comparison of different POS systems, Fit Small Business offers a great comparison table .
How Important Is It That My POS System Integrate With My Accounting Software?
Most POS systems import/export spreadsheet files in some fashion or another. However, if you are "Quickbooks guy" or a "Sage guy," then you might want to check and see how compatible your potential POS system will be with that software/program.
Some POS systems have the ability to directly integrate with your accounting software right out of the box. This basically means that your accounting software will be automatically updated when changes are made on your POS system. Other POS systems require an app or plugin of some kind to enable this capability. Still others do not have any direct integration options at all.
The important thing is to make sure that you do not get stuck with a POS system that hates your accounting software. Just give your potential POS provider a quick call and see what they have to say.
What Kind of Customer Support Am I Going to Get?
It is easy to get excited about shiny POS hardware and killer service features. However, if your hardware gives out or you cannot figure out how to use a feature, then you better hope the provider you have chosen has helpful and timely customer support.
A quick internet/review check should give you a basic idea of how a company treats their customers. You can also give the company a call to see how helpful their sales representatives are. Although not always the case, the helpfulness and friendliness of a phone rep will often indicate the overall customer support standard of a provider.
You want to do business with people who want you to succeed, not just those who are looking to pad their bottom line.
Author: Jason Rueger is a staff writer for Fit Small Business, specializing in writing "how to" guides for retail merchants and product reviews. In addition to writing, Jason runs Rueger Pottery.  The company specializes in creating handmade, functional pottery for sale through local fairs and Etsy.
Published: November 3, 2014
7747 Views