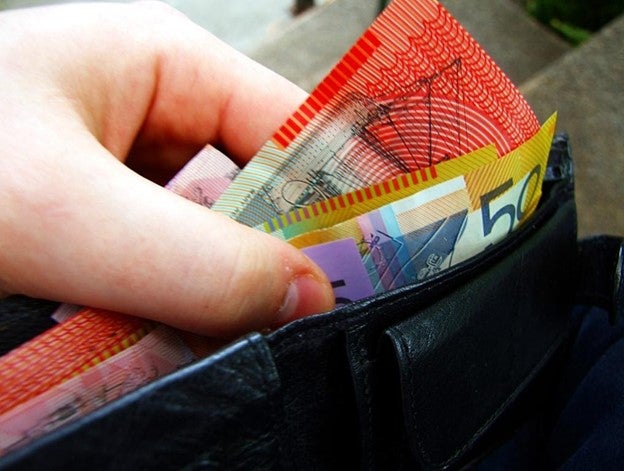 The end of the month is quickly approaching, and you are a little short on cash. It looks like you won't be able to pay the electricity bill and you don't have much left for groceries. You have never been in such a situation. You usually set aside money for the utility bills and rent and then divide the rest between groceries, weekend fun and savings. However, you just came back from a destination wedding, and that threw out your month's carefully planned budget.
Well, no worries because you have plenty of options in front of you, one of which happens to be an instant loan. As the name says, instant loans are easy to cash. They don't require you to fill out a detailed form and then wait for weeks or months to get approved.
So, if this idea tickles your fancy, keep reading to find out how to get an instant loan:
Step #1
Find Out How Big of a Loan Do You Need
This step is most important as it determines whether you can afford a loan or not. Instant loans are small, typically ranging from $500 to $5,000. Still, you need to make sure whether you will be able to make all the weekly or monthly payments on time or not.
Don't forget to include the origination fee, deducted from the loan proceeds and lender charges. The money left will be transferred into your account.
Step #2
Check Your Credit Score
Your credit score is the first thing lenders look at to determine whether you are eligible for a loan or not. It helps them see how good you are at managing your finances. The higher your credit score, the more favourable loan terms you will get.
| | |
| --- | --- |
| Credit Rating | FICO Score Range |
| Very Poor | 300 –  580 |
| Fair | 580 – 669 |
| Good | 670 – 739 |
| Very Good | 740 – 799 |
| Exceptional | 800+ |
Step #3
Check Your Credit History
Lenders look at your credit history, which shows how prompt you are with paying your bills and debts. If you see any discrepancy in your credit history, inform your credit reporting agency about it immediately.
Step #4
Consider Your Loan Options
There are two types of loans: Secured loans and unsecured loans. The former asks you to put down collateral, and the latter doesn't. Both have their pros and cons, which are as follows:
Secured Loan: Favourable loan terms such as low interest rate, but your collateral will be seized if you fail to pay the loan.
Unsecured Loan: No collateral is required, but the loan amount is less, and the interest rate is high.
Step #5
Compare Estimate Rates
Now that you know how much you can afford, use an online calculator to compare rates. Since every lender will charge different interest rates, this will give you an idea about what your weekly or monthly payments will be like.
Step #6
Get Pre-Qualified
Getting pre-qualified allows you to see what offers are on the table. At this step, lenders will perform a soft inquiry, which will not affect your credit score. The pre-qualification process requires the following information:
Loan amount
Loan purpose
Income
Phone number, address, and email
Monthly debt obligations (student loans, rent, etc.)
Date of birth
Employer location and name
Citizenship status
College degree and name
Step #7
Start Shopping
After getting pre-qualified, you will know which banks are more likely to approve your applications. So, narrow down the list to the top three and then make your pick.
Step #8
Provide Necessary Documentation
Lenders don't ask for detailed information for instant loans. Following are the eligibility criteria:
Age: 18 years or above
citizenship or permanent residency
Income slips that show that you have been employed for at least 3 months
Direct email address and contact number
Step #9
Read the Form Carefully
Before you sign on the dotted line, make sure that everything written in it is what you and the lender agreed to. Pay attention to the following things:
Prepayment penalties
Automatic withdrawals
APR surprises
Flexible payment features
Step #10
Approval
If a lender finds your application lacking, they might ask for further information such as your identification and proof of income. After getting approved, funds will be transferred into your account immediately.
All the lender needs is the assurance you will be able to pay back the loan. In conclusion, the approval of your loan application depends on how good your credit score is and, if you lack in that area, what type of collateral you can offer.