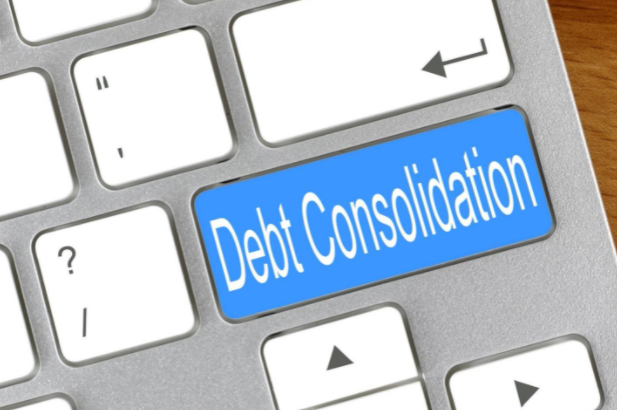 Are you finding it hard to manage your debt? If yes, then you may want to consider a debt consolidation loan. What is a debt consolidation loan? A type of loan, debt consolidation allows you to combine all of your debts into a single loan.
The biggest benefit of a debt consolidation loan is a lower interest rate. Also, when you combine all of your debts into a single loan, you make it easier for yourself to pay off the debt. A debt consolidation loan does not eliminate your debt; rather, it makes it more manageable. Once a month, you make a single payment to a single provider.
Another benefit of debt consolidation is that you should be paying a lower interest rate on your unsecured debt. In fact, in some events, it should be significantly lower. In addition to this, there are many other benefits of a debt consolidation loan. The following are some of them.
Eliminate Multiple Payments and Multiple Deadlines
Debt consolidation loans make it possible for you to pay off all of your debts via a single loan. If you have multiple credit accounts and multiple credit cards, you can amalgamate everything into a single source by using a debt consolidation loan.
Thanks to debt consolidation loans provider like Jacaranda Finance, you can pay off your entire monthly debt via a single payment. This means that you no longer have to be concerned about multiple payments and multiple deadlines. Also, by allowing you to focus on a single loan, debt consolidation helps you to pay off your debt quicker.
The greatest benefit of a debt consolidation loan is reducing stress. It's no secret that debt is a major cause of stress. By consolidating all of your debt into a single loan, debt consolidation ensures that you have to worry about only a single debt. This in turn helps to alleviate your stress.
Constantly worrying about debt affects a person's ability to live his or her life. By minimizing the things you need to worry about, a debt consolidation loan improves your ability to live your life.
Not having to worry about collection calls is another major benefit of a debt consolidation loan. Often, people with significant debt get behind on their payments. As soon as this happens, the accounts are turned over to a collection agency by the creditors.
Once the accounts are with the collection agency, you can expect to receive multiple calls each day. These calls can cause a lot of stress and anxiety. With a debt consolidation loan, you'll be able to pay off your outstanding balances and avoid collection calls.
Opportunity to Improve Credit Score
A debt consolidation loan can help you to improve your credit score. You will significantly hurt your credit score if you keep making late payments on your accounts. With a debt consolidation loan, you can stay on top of the payment which in turn will help you to improve your credit score.
A Debt consolidation loan is a good way to lower your debt, improve your credit score, and reduce debt-related stress. The best part is that today you can secure a debt consolidation loan quickly and conveniently online. We will discuss below some of the reasons online loans in general are a good choice for today's consumers.
The Benefits of Getting Online Loans Such as Online Debt Consolidation Loans
Sitting across the desk from a bank manager and pouring their heart out to get out of a financial dilemma is not for everyone. Luckily, the internet has evolved into a debt consolidation loan industry. You can apply for a loan online, including a debt consolidation loan, without ever having to speak to a person and tell them your life story.
The following are some of the key benefits of online loans that make getting them for your situation a no-brainer.
As it is entirely web-based, the online loan application/ payment process eliminates the need for you to visit a brick-and-mortar branch.
The debt consolidation loan process is an excellent illustration of how technology has made the finance sector a more efficient industry to traverse. There's no need to drive across town comparing banks and credit unions only to discover that you don't have the proper documents and must return home, or worse, that you don't fulfil their requirements and your time is gone.
If you have all of the necessary documents, you can complete the application and approval procedure in minutes without ever leaving your home. All you'll need is a computer and a place to work.
Multiple Avenues and Perks
In addition to the conventional way, you can obtain an online loan through peer-to-peer (P2P) lending. In P2P lending, numerous private investors back your funds. Also, if required, lenders may offer you additional benefits such as greater payment flexibility.
Avoid 'Hard Pull' Of Your Credit
Most lenders will carry out a 'hard pull' of your credit when you apply for a loan. Such a procedure may impact your credit score. Luckily, online lenders are not part of the aforementioned lenders. Unlike other lenders, online lenders perform a 'soft pull' to check a potential borrower's eligibility for loan and interest rate. Generally, a 'soft pull' has no impact on the borrower's credit.
No Pressure to Buy Other Products
If you get a loan from a bank or other conventional lenders, your lender may pressurize you to open an account or buy some other product from them. Unlike loans from conventional sources, an online loan is limited to the loan itself and does not require a borrower to open an account or buy another product. This makes the life of the borrower easy.
Final Word
Requesting for debt consolidation loans online is quicker, simpler, and more efficient than speaking with a credit counsellor over the phone or in person. You can begin and end the online process whenever you want. Today, it is that simple to consolidate your debt for paying it off quickly.