Has your business taken a hit during the pandemic? 
Are you looking into starting your own business now as we move out of lockdown? 
This article will break down the ways that your company can benefit from funding in order to recover or grow, highlighting grant funding, equity and alternative funding options that may be perfect for your business and ensure sustainable growth. 
Grant and non-dilutive funding 
No business is likely to say no to free money and that's why grants and non-dilutive funding are so sought after. With this form of funding there are no associated costs. You don't acquire any debt and you don't have to give up any equity. 
Coming out of lockdown, the government announced that there would be an expanded research and development (R&D)  budget. Getting funding for R&D fills the gap between creation of the idea to taking a product or service to the market. It allows you to create your prototype and take it for a test run in the market.
Governments are excellent first starts for funding options. In the UK, for examplt, the following are areas the Government are likely to fund:
Cleantec

Agritech space

Health and life sciences 

Biotech Sustainability

Circular Economy
A government grant could fund up to 100% of the R&D because they value these areas so highly. This would include hiring experts, academics and subcontractors to help you take the prototype to market as well as paying for any equipment needed and other project costs.
For the R&D fund, the size of your company doesn't matter. Any company that has less than £50 million turnover is eligible to apply. So whether you're at the very beginning of your company's life or are looking to scale-up with funding for a new idea, this could be a way to consider how your business can get funding.
You should also be looking at the changes to tax credits for R&D as they may have changed things compared to what you've known in the past. It can be useful to hire a part-time finance director to come in and help with the technicalities of tax credits to make sure you aren't paying any more than you should.   
Equity
Angels are your cheapest and quickest source of capital. The use of Angel Funding was already growing before COVID-19 but it really excelled during the pandemic. Instead of companies having to get large investments arriving all at the same time, companies turned to seeking smaller investments but receiving them consistently. 
Angel Funding has become a hugely popular way to source capital. These series of micro-investments of, for example, 5k or 10k, can allow your company to continue to progress in smaller ways rather than having to wait for the whole large sum of investment to arrive at once (which can take a long time). 
This is useful to founders because the company can keep growing and making steady improvements while instilling confidence in investors as they can observe the growth the business is making. Recently, some funding rounds of £2 million have been completely funded by Angel Investors. 
Now is a great time to look for Angel Funding because for lots of people, personal savings increased during the lockdown as there was no real opportunity to spend it. These pockets of money are now being used more and more for Angel Funding. 
Alternative Funding
A popular form of alternative funding coming out of the pandemic is Revenue Based Financing. It's a flexible lending system that has worked for many companies.
It is debt (but don't dismiss it yet) that is provided to you upfront and you pay a fee, but then you'll pay back the rest of the debt within your business's paying capacity each month — more specifically the debt you'll pay each month is proportional to your revenue. If your revenue goes up, you pay more back, if it goes down then you pay less.
Lenders who offer Revenue Based Financing particularly favor web business where all the transactions are online. This is because they want clear visibility of your company's revenue as that's how they can see how much they will be getting paid back each month. 
Revenue Based Financing is perfect for companies that have struggled to get Venture Capital backing. Because the repayment is based on revenue, it's perfect for a company coming out of lockdown that may be making a slow but steady recovery.
To sum it up…
The good news is there are various options when it comes to funding for your business and free,  finance diagnostic tools to help you decide which funding route to take for your business.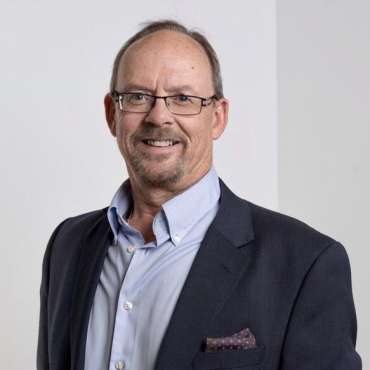 Author: John Courtney is Founder and Chief Executive of BoardroomAdvisors.co which provides part-time Executive Directors (Commercial/Operations/Managing Directors), Non-Executive Directors and paid Mentors to SMEs without either a recruitment fee or a long term contract.
John is a serial entrepreneur, having founded 7 different businesses over a 40 year period, including a digital marketing agency, corporate finance and management consultancy. He has trained and worked as a strategy consultant, raised funding through Angels, VCs and crowd funding, and exited businesses via MBO, MBI and trade sale. He has been ranked #30 in CityAM's list of UK Entrepreneurs.