By now, everyone has heard about cryptocurrencies and decentralized finance (DeFi), and most would like to get in the game. Nevertheless, those who don't understand them may find the whole thing confusing, and even scary, especially if they want to start investing.
To help you learn about crypto, and eventually be able to start using them, here we are going to talk about some of the basic concepts.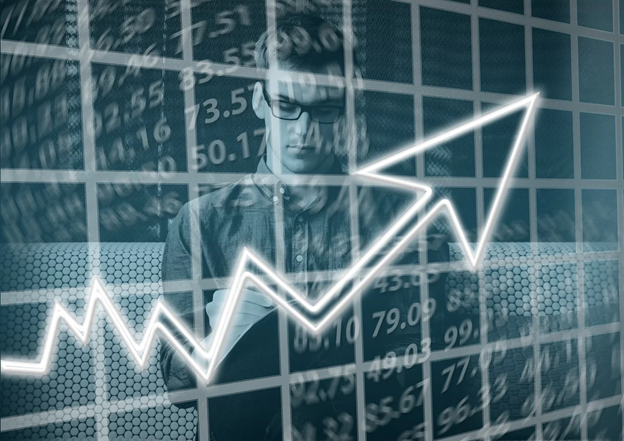 A Brief Introduction to Cryptocurrencies
Cryptocurrency is, in simplest terms, a digital or virtual currency. It's decentralized, anonymous, and protected by cryptography. In computer science, cryptography is a technique of using codes to secure data and communication that makes them difficult or virtually impossible to decipher.
This way it ensures that the message can't be seen or used by nobody else but the intended recipient, and in terms of cryptocurrency it means that they are hard or impossible to steal. So, cryptocurrencies allow you to safely transfer funds without a central authority, or banks and other financial institutions.
Bitcoins are considered to be the first cryptocurrency, founded in 2009. Nevertheless, today, as more and more people are starting to recognize the benefits of using DeFi, there are more than 10,000 cryptocurrencies you can choose from, even though a lot of them are insignificant.
What Are Cryptocurrency Exchanges?
If you want to work with cryptocurrencies at market prices, whether it is to buy, sell, trade using other cryptocurrencies or fiat money, you can do it through a platform, called crypto exchange. Simply put this is a virtual marketplace for cryptocurrencies, which, in a way, operates similarly to a stock exchange. Unlike brokers, which act as intermediaries between buyers, sellers, or traders, cryptocurrency exchanges allow you to trade directly with them. Like brokers, they also charge a transaction fee.
Nowadays, as crypto becomes more and more attractive not only to financial professionals but also to regular people across the globe, there are many best cryptocurrency exchanges you can choose from. They differ in the way they work, how simple they are, how much work they do for you, their fees, etc. Many of them are more suitable for experienced crypto traders but you can find some that are great for beginners, as well.
Things You Should Consider When Choosing a Crypto Exchange
As we know, cryptocurrencies, in themselves, are designed to be virtually impossible to steal. This is why cybercriminals focus on attacking crypto exchanges and other programs that handle your cryptocurrencies. So, you can see how, with so many different crypto exchanges available, it's not a good idea to choose one randomly. Of course, it can be hard to know which is best for your experience and needs but it's better to learn than to risk your security and your finances.
Security
The first and most important thing you should consider when choosing a cryptocurrency exchange is how well it can protect your cryptocurrencies against threats. This is why it's crucial to choose a reliable platform with a good reputation and credibility, to make sure that your personal information and your funds are safe.
So, you must find out what measures the exchange in question takes to protect its users. Make sure that they use the most recent security standards, capable to provide an immediate response to a potential threat. Also, keeping in mind that not all cyber attacks are external, but internal as well, make sure that they guarantee high levels of transparency and learn as much as you can about the team that protects your funds.
Reputation
Just like when you are choosing a hotel to book, or any product, find what other users say about their experience with the exchange you are considering. Look for reviews, check out the comments on their social media, and make sure that the testimonials you find are by real users.
Profitability and Fees
Buying, selling, trading cryptocurrencies – it's all about making a profit. Crypto exchanges get their cut through fees. Your concern here, obviously, is whether the transaction fee set by the platform will affect your profit. Generally, they charge maker fees, taker fees, transaction fees, credit card purchases, etc.
You should try to avoid crypto exchanges that charge for entering and withdrawing money. Nevertheless, you shouldn't make your choice solely based on the fees. Instead, take this into account along with the other factors. For instance, you can narrow it down to a few trustworthy exchanges, and then compare the height of their fees.
Conclusion
One of the best ways to work with cryptocurrencies is through crypto exchanges. They work as a marketplace that should guarantee the safety of your assets and your personal information. Choosing one may take time, but you must be cautious, as not all of them are equal.
Editor's Note: Any financial information or opinions contained in this article are the author's own and do not represent endorsement or support of any products or services by SmallBizClub.com.