What to Do When Your Cash Flow is Down to a Trickle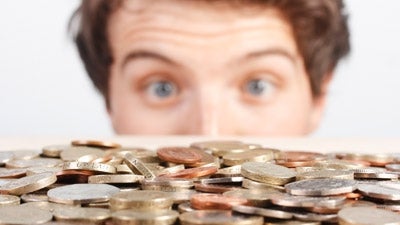 Cash is the lifeblood of a business. It needs to flow smoothly to keep the business in a healthy, growing state.
And yet,
cash flow problems are almost the norm
, particularly with small businesses. Common causes include overspending, underestimating expenses, improper expenditure planning, unsold inventory, late payments by clients, and declining sales. Cyclical businesses face these problems in bigger numbers due to the seasonal nature of the demand they face.
Most company owners usually believe that throwing money at cash flow crunches is the best solution. But this is merely a temporary fix.
Cash flow problems
have their roots dug deep into how your business operates and require a holistic approach to make the company's entire supply chain operate more efficiently.
It requires the attention and effort of the whole company, and not just the owner to ensure that such crises are resolved.
Here is what businesses usually do when faced with a cash problem.
Bank loans
are one of the most common and easiest options to solve cash flow problems. The business owner will have to provide the bank with information of his or her financial history and the bank will also run a background check before clearing a loan. If the entrepreneur has a limited or marginal credit history they can use real estate, equipment and receivables as guarantees against a loan.
Borrow Money from Friends
You can also think about taking loans from friends or family. Such loans often have easier terms, more flexible payment schedules, minimal interest rates, and do not necessarily need background checks. Using bridge funding methods to tide over a patch of low cash flow can help ensure that your company never goes into red.
However, taking money from those you know doesn't come without its share of problems. If things don't go to plan, relationships can turn sour.
Many business owners have an independent approach towards solving cash flow issues. They often resort to selling personal property, or dip into their investment accounts like the IRA or the 401K to cough up the cash needed to keep the company going. Some even take out a home equity loan or use their personal credit cards to obtain cash for business.
Caveat Emptor – Taking Loans from Retirement Accounts
It should be noted that you cannot take a loan out from your own IRA without facing some stiff consequences. However, if you decide that you need to for the sake of the business, then it will be characterized as a distribution and you will have to pay regular income taxes on the funds withdrawn. Also, if you are under the specified retirement age of 59 1/2, then you will also be socked with an additional 10% penalty. Depending on your tax bracket, you could therefore be taxed on the funds you withdraw by as much as 50%.
If, on the other hand, you decide to take a loan from your 401k, then you have to pay yourself back at a specified amount of interest within 5 years or face the same consequences as with your IRA. If you are in a serious pinch, then you have to do what you must do, but make sure that you do not take either approach on your own. Instead, make sure you speak with either competent tax or legal counsel before tapping into your retirement funds in these ways, so you are aware of the rules and tax consequences beforehand.
When handling your finances, the best surprise is no surprise. A successful cash flow management system makes sure that the flow of goods, information and funds is being managed efficiently. So plug all the leaks of finance within your business and engage in some meticulous planning to restore your business to normalcy.
Author: Joshua Geary is a financial writer and experienced blogger and regularly writes for Sunwest Trust, Inc. When he's not writing about self-direct IRAs and the Do's and Don't's associated with them, Joshua enjoys reading, CrossFit and swimming in his leisure time.
Published: October 10, 2014
2781 Views