It's tempting to pay off car loans or credit card debt with a tax return windfall, but it's more fun to dream of ways to spend it.
The average refund from Uncle Sam is about $3,000, according to the IRS. Even if you take half of it and do something entertaining or for pure enjoyment, you still have the other half to put toward adulting.
Here are 10 ideas for spending a chunk of change that don't involve debt downers:
Mini vacay
It may sound crazy, but millions of people still forgo their vacation time every year, with more than half of American workers leaving unused vacation time on the table in 2015. Show your family some appreciation, take them out of everyday life, and go to warmer climes for spring break.
Take your spouse on a date
You don't have to go to the most expensive restaurant in town or blow through a ton of money for a night on the town. What does a nice evening look like for you as a couple? Maybe it's a movie, sporting event, a karaoke bar or bowling.
Try something new
Check an item off the bucket list. C'mon we know you've always wanted to ride that mechanical bull like in the movie Urban Cowboy or take surf lessons after watching cool surfing videos. Regardless of what it is, try something new and remember that you used part of your tax refund to create a memory.
Make a car improvement
Buying a slick bike rack for the back of your vehicle or a storage carrier for the top is not only fun, it's motivation to take a road trip for the weekend. Or maybe you want to make a nice down payment on a new car. Less exciting, but necessary, is purchasing a new set of tires, which can be rather pricey.
Home upgrades
Whether it's some new light fixtures in the kitchen or cozy furniture for the bedroom, putting some cash toward improvements is better than buying home stuff on your credit card.
Buy a gadget or workout clothes
You can't feel guilty for spending money on your health, right? You don't have to spend thousands on fancy yoga pants and home cardio equipment. As wearable tech continues to evolve, you can buy fitness trackers way cheaper now. A minimal investment in shoes and clothes will make you feel faster and fitter, too.
Spa day/massage
A little more luxurious, but perhaps necessary for mental and physical health, is a day of pampering. It's hard to resist a good massage, or whatever your treatment of choice is. Make it a girls day or even a couple's treat.
Concert or festival tickets
The summer season of music will be here before we know it. Depending on the show, ticket prices can add up quickly. It could be a bucket list item, so isn't this the year for Jazz Fest in New Orleans? Once you get there, you'll end up spending even more on food, drinks, hula hoops, and tee shirts.
Go to an amusement park
Once again, the family will thank you for taking them to an iconic theme park or amusement park. Southern California is beautiful this time of year and there are always deals to be had either for individual tickets or bundled tickets such as a CityPASS.
Restore the emergency fund
Saving for a rainy day is a savvy move. A money-market account or savings account—something that earns interest—may be your best bet. Plus, you'll have something to look forward to in the future.
You don't want to look back and wonder where the money went from your cushy refund, so maybe strike a balance between fun and frugal, and smart and practical.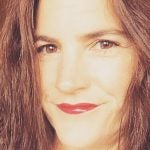 Author: Melissa Davidson is a freelance writer with a B.A. in Journalism from the University of Montana. She's a former newspaper reporter who now frequently writes about business, social issues, education and mental health.