RCM Software and Plugging Those Revenue Leaks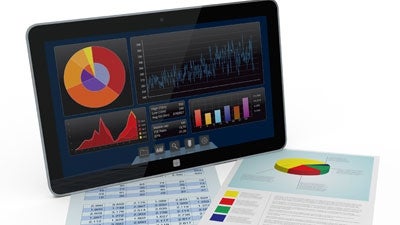 Is your small business retaining all the revenue it's earning? Understanding the source of your revenue stream, the paths it takes, and any potential revenue breaches along the way is critical to the long-term success of your business. Learn how revenue cycle management software (RCM) can give you an overview of your revenue stream, so you can plug any leaks before they cause serious damage to your bottom line.
Watching Over Each and Every Detail
RCM software was developed to help businesses like yours to keep a watch over even the tiniest details of your revenue stream. When you implement RCM software in your business, you'll be able to keep a close watch on every client/business transaction; from the first visit to the final accounts receivable stage.
As a small business owner, you know that there are a multitude of opportunities for revenue leaks in your business. From the moment a customer or client has first contact with your business, until the time their service period ends, there are chances for human and computer errors. Some of the problems may include:
Insurance ineligibility, causing denied claims
Missed billings
Late payments that affect your cash flow
Improper coding
And more
Any of these things can lead to small and large revenue leaks in your business. If you could find a way to cap those leaks and retain every penny of the earnings you deserve, wouldn't you do so? RCM software is the way to do it.
RCM software is virtually an accounting audit that you conduct yourself and have complete control over. You or your practice manager can visualize your customer/business transactions on an individual or group level on a daily, weekly, monthly or annual basis. You have as much or as little control as you deem necessary to prevent revenue loss in your business. RCM software gives you a variety of tools to view, manage and correct your revenue stream, such as graphs, charts, customizable reports, spreadsheets and even suggestions for common problems.
RCM Software: Use it to Determine ROI for Every Client and Employee
When you have the big picture in front of you with the use of RCM software, you can easily determine the ROI for the clients and employees that interact with your business. You'll be able to tweak the software so it works for you, enabling you to make calculated and measurable determinations on the economic value of specific employees based on their error rates and their workplace efficiency. In other words, if an employee is consistently forgetting to complete certain steps in your revenue stream, you'll be able to identify who that employee is and make the decision to add training or to terminate the employee/employer relationship.
With RCM software, you'll be able to see patterns between client services and insurance providers, adjusting your services as needed to ensure that all your clients' claims are coded correctly to allow them to pass seamlessly through the insurance claims process and getting a higher percentage of approvals.
Make 2015 the year that your small business runs as efficiently as it can. There are many RCM software options available. One of them is sure to be right for your business.
Author: Kate Supino writes extensively about best business practices.
Published: January 6, 2015