How to Make Your Small Business More Efficient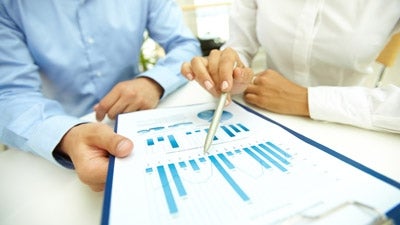 In an economic climate where a small business may require a massive investment of capital in order to get off of the ground, being able to cut the costs of operations can be a major source of assistance to productivity as well as staying in the black. Small companies suffer from inefficiency to a greater degree than large companies, since small companies have fewer resources, customers, and operations that can make up the difference.
Preventing waste
and poor business practices may be enough to prevent a startup company from going under.
For some people, outsourcing is akin to a four-letter word. For a small business, however,
tapping into another company's infrastructure
allows for a far greater return on the resources invested in operations. A small company that outsources human resources, bookkeeping, and warehousing will only need to pay a fraction of what they may have had to invest if they created their own departments from the bottom up. Small companies with a low staff overhead can grow their business by creating partnerships with outsourcing firms or by shopping around in order to find better deals on a year-to-year basis.
Unless your small business can only get their raw products from a single supplier, consider looking around for an alternative. Having
alternate suppliers
not only allows you to bid on the cheapest model, but also prevents putting all of your eggs in a single basket by creating backups for your company pipeline. Everything from utilities to parts and labor should be a matter of negotiation between your business and new providers whenever it becomes more feasible to choose a primary or secondary supplier.
The days of a cash register and tallying sales on hand have evaporated with the advent of the Internet generation. Today,
digital point of sales software
allows a company to track every aspect of their sales from the moment that a customer pulls out a credit card. Not only do these POS systems come with readers that can turn a mobile phone into a card reader, but they keep tabs on inventory and create reports so that an owner can tell what products have been moving well and what aspects of sales may need a shot in the arm.
Nearly all small businesses rely on transportation in one way or another to turn products into profits. Whether you maintain your own shipping fleet or whether you have just a single vehicle, keep the cost of fuel down by using comprehensive shipping logistics. GPS trackers allow you to get from point A to point B by burning the least amount of fuel, while real-time communication systems between operators and the central hub let your company send out fresh instructions or get immediate updates whenever someone is out on the road. These systems allow users to track and dispatch the closest vehicle when making an impromptu pickup or delivery.
What are other strategies you've used to make your business more efficient?
Published: September 24, 2013
3075 Views