Selecting the Right Payment Processing Solution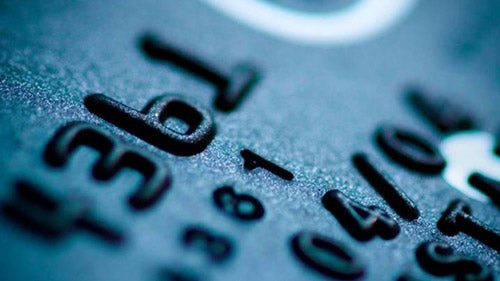 Consumers want a variety of ways to pay. But choosing the best payment processing solution for your business can be confusing, because there are so many payment options and merchant account providers. Here are five easy steps to follow when researching which payment and processing solutions are best for your business—and your customers:
Evaluate how you would like to accept payments.
Businesses can accept consumer payments at the retail point of sale (also called POS), online through a website (also called E-commerce/Internet), or through the mail or over the telephone (also called MOTO). At the POS, businesses can purchase card readers for their register or even a "wedge" reader that plugs into your computer and allows you to swipe a credit or debit card from anywhere. For E-commerce and MOTO, you can choose from
payment gateways
that offer a full suite of processing solutions (debit/credit, ACH, etc.), just debit or credit card processing alone, or even a virtual terminal that enables you to process a payment through a web interface on any computer.
Understand what types of payments you would like to accept.
From credit and debit cards to electronic checks (also called ACH processing) and even to recurring billing, there is a payment product to suit every business need. Examine your purchasing demographic, customer base, and business goals when evaluating what types of payment options you should offer.
Talk to a merchant account provider.
Once you have an idea of how you would like to process and what types of payments you want to offer, research merchant account providers, also called "payment processors." It is easy to enter these terms into Google and come up with a slew of providers, such as
Bluefin
, to get started with a merchant account.
Get the facts.
Once you are approved for an account, you will receive a contract with your rates and terms of conditions. There are several basic terms you should familiarize yourself with to ensure you understand language that will be included in your merchant contract:
Setup fee: the cost for setting up your account;
Statement fee: a fee that you pay for your monthly processing statement;
Transaction fees: what you are charged by the processor for each transaction made with a credit card, debit card, or ACH;
Discount rate: the percentage of the sale due to the credit card company, based on which tier a payment qualifies for;
Qualified rate: the lowest rate for credit cards, which is charged when you process a "standard" credit card;
Mid qualified rate: a higher rate than the qualified rate, which applies to rewards cards, for example, or non-standard processing;
Non-qualified rate: this is the highest rate you can be charged for accepting a credit card and is applied in situations where the business did not verify the necessary customer information;
Termination fees: a penalty charged if you cancel your contract before the end of the term;
Monthly minimum: the minimum payment you will be required to pay if your total processing fees don't cross the threshold that is determined when you sign up for your processing account.
Review the contract and finalize the relationship.
Get the final processing offer in writing, ensure a full rate disclosure, understand the termination policy, and acquaint yourself with a sales representative with whom you may discuss the contract. Once you are comfortable with these aspects, sign the final agreement and start processing.
Published: December 18, 2012