The problem of identity theft is a very real one. More than 10,000 identity fraud rings are estimated to be operating in the United States alone. Not surprisingly, identity theft has been the most dominant type of consumer fraud complaint to the Federal Trade Commission.
The federal government has already made moves to combat this ever-growing threat. Earlier this year, the Internal Revenue Service proposed new regulations that would introduce a new type of taxpayer identification number. The IRS hopes that this new number, called the Truncated Taxpayer Identification Number, would reduce incidences of identity theft by letting individuals and establishments use it for certain transactions instead of Social Security numbers.
The prevalence of cutting edge consumer technology such as Internet-enabled smartphones and tablets has only made things easier for fraudulent individuals. Where in the past identity thieves rooted around in people's garbage and mailboxes, today's tech-savvy criminals use malware and phishing tactics to get hold of a person's private information.
Fortunately, technology has also armed the average consumer with new ways to defend himself against identity theft. One such system is called credit monitoring. Most credit card companies and the three major credit bureaus, Experian, Equifax and TransUnion, offer one form of credit monitoring or another.
When you sign up for a service that uses credit monitoring to prevent id theft, all of your credit card purchases from then on will be monitored. The service will flag any purchases that deviate from your normal spending habits. Let's say you're living in New York. You do most if not all of your shopping there. Additionally, you only use your credit card at particular shops in the city. If a series of charges made in California, for example, suddenly show up on your credit card these would be flagged as potentially fraudulent.
The service would then alert you to the possibility of someone making purchases using your credit card. This usually comes in the form of an email that you typically receive within 24 hours. Some services also offer text message alerts. If you did not make those purchases, you can then take steps to mitigate the damage done to your credit account.
Related Article: Identity Theft's Hidden Victim: Your Business
So, can monitoring your credit prevent id theft completely?
The short answer is no. It's an after-the-fact alarm system of sorts. Credit monitoring can only alert you to the fact that your identity has already been compromised and that someone is trying to use it to commit fraud.
This is not to say that credit monitoring is useless, however. The major significance of credit monitoring is in how quickly it lets you spot fraudulent activity on your credit accounts. Once an email alert comes in, you can immediately notify all of the pertinent authorities to put a fraud watch on your account. These include your credit company, your bank, and your local law enforcement agency. You can even close your credit and banking accounts if need be.
By giving you ample time to do damage control, you can keep the harm done by the identity thief to a minimum. Without a credit monitoring system, it could take you days, weeks, or even months to spot fraudulent activity on your credit records. That's more than enough time for an identity fraudster to ruin not only your financial stability but your reputation as well.
If what you want is a veritable wall to keep identity thieves away, you need to take a few additional steps to shore up your defenses. Make sure your computer is equipped with up-to-date anti-virus and anti-malware software. This will make it less vulnerable to hacking attacks and malware infection.
It also pays to be wary of the links that you click while you're surfing the Internet. An innocent-looking website may be home to malevolent malware. If your computer is not adequately protected, you stand the chance of losing any valuable information stored on it. Be on the lookout for phishing emails and other similar scams, as well. Finally, always make it a point to be very careful about who and where you share any sensitive information.
A good mix of constant vigilance and id theft prevention with credit monitoring are exactly what you need in order to keep your identity safe from those who might use it for fraudulent purposes. If you have any thoughts or tips for other readers on how to protect against identity theft, feel free to throw in your own tips and thoughts in the comments section. Don't hesitate to share this article with your friends and family as well.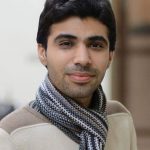 Author: Zohaib Akhlaq is a Digital Media Specialist and Freelance writer. He is also the founder of How Entrepreneur, a site dedicated to sharing advice on entrepreneurship and small business. You can follow him on Facebook, Twitter and Google+.