With higher savings rates but lower earning interest rates, more people are turning to the online stock market for higher profits and returns. However, online trading is not without risk. If you've set your mind on buying and selling shares for stable earnings, you need to know how to do it right. 
Online investments can be a risky business sometimes, but if you find and use the right trading platform for you, you can make some suitable investments and expect generous returns from them. Nevertheless, selecting the right platform to begin your online entrepreneurial journey is not as straightforward or easy. To find the platform for you, you must invest a lot of time and research into it, remembering that some trading platforms don't always have your best interest at heart.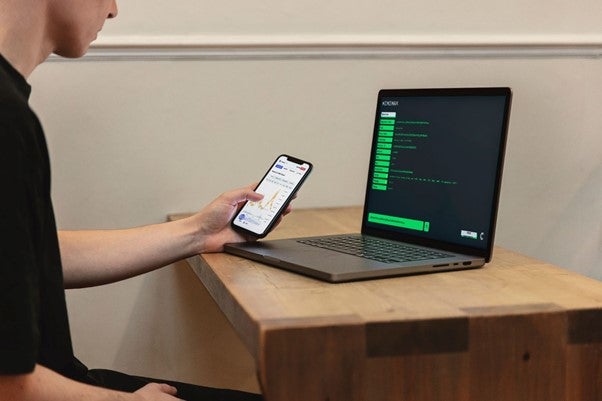 After all, selecting an online trading platform is sometimes like choosing a life partner. Pick the right one, and you'll go from strength to strength, riding out every challenge that comes your way. Choose poorly, and you could quickly end up deeply dissatisfied. So, what are the features that set online trading platforms apart? 
In this article, we'll share with you the essential factors to consider when selecting your trading platform to get quality-based trading services.
Check Out the Platform's Functional Features 
To begin with, the type of order execution and its speed should play critical roles in helping you decide the best online trading platform for you. The speed of order execution is particularly important if you're willing to trade on foreign exchange markets where the prices of foreign currencies can drastically change in a split second, as even the slightest changes in currencies can result in hefty losses when trading in significant volumes.
Additionally, you might want to check the other features that the online trading platform of your interest supports. For example, the trading platform should provide historical data, including quotes, volumes, market sizes, and more for each traded asset. It should also offer additional optional analytics features like volatility surfaces, implied volatility, and skews to augment the basic data and allow you to better value assets, calculate risk, hedge assets, and quickly identify market trends.
Moreover, a decent trading platform will permit you to test new trading features, options, and strategies before using them with real money.
Reliability Is Essential 
Depending on your device's hardware and software characteristics, you could choose between a web-based Java application or a desktop application for trading. Getting the best trading platform that suits your trading devices is vital for smooth trading. 
Obviously, you'd want to go with a platform that won't freeze or crash during trading, particularly during times of international economic events when traders desire stability. Because of that, the reliability of your online trading platform is more of a concern than most traders will admit. 
Large-scale traders who make aggressive, frequent trades always need stable trading platforms that very rarely or never crash. Nevertheless, you can certainly be more flexible if you're a passive trader who doesn't watch the market round-the-clock.
Top Security 
Security is one of the most important things to consider when selecting between trading platforms. Security plays a vital role, particularly for traders who take their job seriously and want to invest big money into it.
Nevertheless, even if you're a newbie trader, you must secure your payments and money even to stand a chance of evolving into a booming trader. The licensing and the terms and conditions of the platform are also worth reviewing because each trading platform must have permission from a financial authority to operate. Trading on a faulty or unregulated platform can result in enormous losses, mainly when trading the markets.
Check the Average Trading Costs 
As someone who's about to enter the trading world, you probably know that nothing in this world comes for free. So, you need to be prepared that you'll have to pay some fees to the platforms for every trade that you partake in using their services. It's also worth mentioning that different trading platforms have other policies and regulations regarding their services. For that reason, trading charges vary between different trading platforms. 
For this instance, it would be best to select a trading platform with the highest potential to provide the most satisfactory trading experience while charging the nominal cost. Bear in mind that you're here to make money, and because of that, spending unnecessary sums on trading transactions and fees won't benefit you much.
Conclusion
We clarified all the needed tips to help you find your desired online trading platform and trade with professional brokers to make things easier for you. Once you find a reliable trading platform based on the above criteria, we are sure that you'll be ready to put up your initial deposit and start your trading journey.