Running a small business is much different than operating a Fortune 500 company. You may have limited resources when it comes to how much you make in a month or year as well as face limitations as to outside funding sources. If you don't manage your overhead, the company could lose significant amounts of money or fail entirely. What can small business owners do to cut down on and manage overhead costs?
Outsource Whenever Possible to Reduce Costs
Instead of paying a full-time employee, you could outsource certain tasks to independent contractors. In addition to saving money on wages paid, you don't need to pay taxes, insurance or offer benefits to that person. That could result in savings of thousands of dollars per year that can then go toward paying other expenses or growing your business.
Look into Smart Technology
Your company may waste hundreds or thousands of dollars each year by leaving lights on, leaving the heat or air conditioning on or by keeping equipment plugged in when no one is around. Investing in smart technology makes it easier to make sure that everything is set properly at all times. To cut down on heating and cooling bills, the thermostat can be set at one temperature during business hours and adjusted when no one is at the office. With a simple push of a smartphone button, you can turn off the lights and make sure that everything else is off, too.
Work with an IT Team
Yes, hiring an IT team will cost your company money. However, a good team will make sure that it comes up with ways to reduce costs by more than what they are making. For instance, it may be possible to integrate VoIP technology to make it faster and easier to make and receive phone calls no matter where you are. If you can get a phone call routed from the office to your cell phone, you don't need to hire a receptionist to take messages. If you can have video chats with employees and others right from the office, you don't need to travel to conferences or other meetings.
Freshen Your Fulfillment
An optimized communication system will make other aspects of your business, especially fulfillment, much more efficient. Your team will be empowered to make informed decisions quickly and efficiently. This, however, will only benefit your business if you have a solid fulfillment system in your operations. Using a pick and pack warehouse to fulfill customer orders will enable you to sell product without having to store it, potentially saving your company thousands each year. This can offer you peace of mind and the assurance that your orders are being handled with speed and accuracy.
Use Analytics When Creating Employee Schedules
Do you know how much you made on the same day last year? If you don't, you could be wasting money on labor costs unnecessarily. By knowing what you did last year, you get a better idea of how many people to schedule and when. Also, you should analyze your sales patterns in general to see when you are busy and when things are slower.
The goal is to schedule more people when it is busier and fewer when it is slower to minimize total man hours without sacrificing customer service. Scheduling software can optimize your labor scheduling per quarter hour as well as show you when breaks and lunches should occur to minimize interruptions on the sales floor.
Reducing overhead can help increase profits or at least make it easier to pay the bills each month. This makes it easier to pay employees, vendors and other creditors on time, which helps to solidify your reputation. Over time, these relationships will pay off as you get better payment terms and perhaps better prices from those who want to do business with you over the long-term.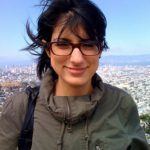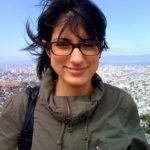 Author: Emma Sturgis is a freelance writer living in Boston, MA. Information on the benefits of using pick and pack services was provided by a fulfillment specialist. To see more from Emma, say hi on Twitter @EmmaSturgis2.