Small savings can often lead to large differences in the bottom line of any business, which is why so many business owners consistently look for
creative ways to save money
. If you can somehow manage to do more while spending less, you will probably see more success in the long run. The goal is to run your business in the black, and being fiscally responsible is the way to accomplish it.
Odds are that you've tried some creative ways to save money in the past, which might have included
going green
, cutting back the staff, or reducing the marketing budget. While these methods can help cut some of your costs, there are tons of different tips you can try that are more creative and that may work even better to improve your bottom line.
Running a small business is often a community-based operation, and chances are that you work pretty closely with some of the other companies in the area. Have you ever thought of teaming up with some of your neighbors to split the costs of resources?
Sometimes it can be hard to order enough items to qualify for bulk discounts. In these cases, reach out to other business owners in your vicinity to see if they need product from the same vendor. Together you order enough to qualify for free shipping or a bigger discount. While these savings may seem small at first, they can add up quickly throughout the year, especially as your sales continue to increase.
Most businesses have at least one credit card to use for purchases, so why not take advantage of the different offers that that are often attached to them? A lot of business programs offer cash back rewards for purchases, and while they may seem small at 1.5% or 3%, they can add up by combining different rewards.
Try to find different cards that provide different rewards for different transactions. When you diversify your payment options like this, there is a better chance for bigger returns. You may even be able to find the right combination of cards to get up to 18% cash back on every company purchase you make.
Having said all that, you need to remember to avoid getting into bad debt with these cards. If you are just building up too many debts with a high interest rate, you will be doing more harm than good. Treat them like cash and pay them off right after you make the purchase.
Credit cards aren't the only way to earn cash back on purchases. Many vendors and stores offer loyalty programs that give cash back on certain purchases. This can help you save more money to purchase more office supplies and earn more cash back.
There are also a wide variety of online rebate programs such as Ebates.com and FatWallet.com that will send you rebates for specific purchases. There are also websites such as MyPoints.com that let you accumulate points which can then be converted to gift cards.
This may all seem like small savings, but every little bit could make a difference in your budget.
If you have a mailing list, you may want to spend some time trimming it down. You need to keep tight control on these lists so you're not wasting money sending something to someone who no longer lives at the address.
Did you know that the Postal Service will actually trim down your list for free? It's a great way to get rid of incomplete addresses and add Zip+4 codes that will make you eligible for bar-code discounts.
Another way to save on mailing is to get to the post office early. Often, if you're quick enough, you can send mail with a one- or two-day day delivery at the same cost as a first-class stamp.
If you use overnight couriers, you may want to consider waiting for your mail to be delivered a few hours, or even a day, later. Costs of overnight couriers from major carriers can get quite competitive and expensive, so if you're willing to wait a little, you can save quite a bit of money.
5. Consider Location Mobility
A permanent location for your company can cost hundreds of thousands of dollars. Even a small retail location that you rent could easily reach six digits every year. And while it sounds great to have that permanency, you might want to consider something a little more mobile.
According to Patricia Norins
, who publishes in the
Specialty Retail Report
, an investment in a kiosk or cart can range from $2,000 to $10,000.
Renting a kiosk or other mobile location is also very flexible. You can often go in and try it out for a month without having to sign a long-term agreement to see if it is sufficient for your needs. If the location doesn't work for you, you can always pack up and find somewhere else to go.
In the end, only you know what works best for your company and bottom line. These tips are creative ways to start thinking out of the box. It's worth taking the time to try them out, but you need to be smart about it. If you don't think a specific way will help your business save money, then it's probably better to leave the tip alone. However, you may have to get creative to save money as a small business, so don't be afraid to explore some new options.
What creative tips do you have for saving money?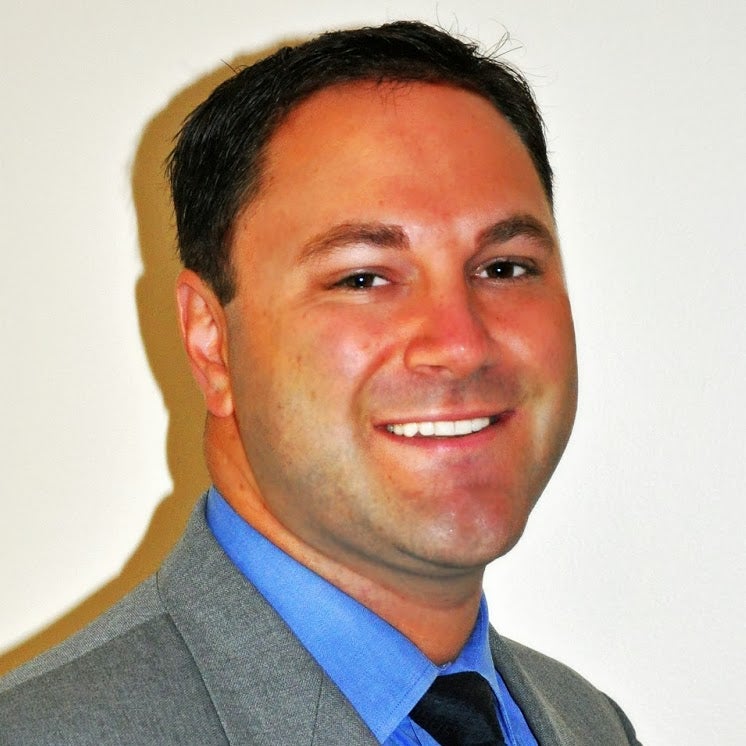 Author: Mark Cerminaro is the chief revenue officer at RapidAdvance, which specializes in small business financing. He has spent his life involved with business, from working in them while growing up in New Jersey, to advising business owners on investments, to helping them access the capital they need to grow. Connect with Mark on Google+.