Keeping accurate records and careful accounting of expenses is imperative in any business. Regardless of how profitable your business is, the goal of any business is to grow and thrive. Saving money on business expenses is one of the best ways to maximize profits. However, most business owners simply don't know where to start.
Some of the best ways to save on expenses in your business every single day are right under your nose, and you can begin to reduce costs and increase profits starting now with just a few simple steps. Whether you've been a part of the business world for decades or are only just beginning, we've put together some of the best money-saving advice you can utilize to save on business expenses every day.
Join an Association
There are a wide variety of associations out there with huge benefits to offer your business. More often than not, membership fees are very reasonable and will far outweigh the money you can save by joining.
As a member of an association, you can take advantage of discounts for a variety of everyday business necessities including travel and car rental, bulk supply purchasing, insurance, long-distance phone service and more. You can even get discounts on golf course fees and similar services that can help you entertain clients while pitching ideas and campaigns, ultimately gaining new clients and accounts.
Buying Used is Buying Smart
Whenever possible, buy used when it's time to replace equipment, furniture, fixtures or displays. Large, nationwide rent-to-own retailers typically offer gently used items at discounts up to 60%. However, you can save even more if you're willing to invest some time.
Believe it or not, online classifieds like Craigslist can be your best chance for tremendous savings. These online ads are updated constantly throughout the day and items go quickly, so be vigilant. When you find what you've been looking for, don't be afraid to negotiate price. You've got nothing to lose, but the potential for big gains is certainly there. Sweeten the deal with an offer to pay cash for immediate purchase. About 9 times out of 10, you'll save big. That's a hard offer to refuse for any seller.
Related Article: 3 Ways to Cut Expenses
As you replace equipment and other items, consider donating your old goods. Selling takes a great deal of time and energy that actually costs you money in the long run instead of helping you to make a few dollars back. Instead, donate old equipment and furniture. Be sure to get a receipt and submit it to your accountant—donations to charity are business write-offs, which means you can do good and benefit monetarily at the same time.
Get Free Software
Tech-targeted sites like Cnet offer more than just product and software reviews. Cnet.com and Downloads.com have thousands of software products available that you can download for free. While some are full 100% free programs, many are limited versions or trials that allow free use for a certain amount of time. However, trial versions give you the opportunity to ensure that a software title is the right fit for your business needs before you commit to purchasing. If you can't find a particular title, don't forget to check the software manufacturer's website. You can almost always download free trial versions of any software straight from the source before buying.
Never Spend Money on Forms
There are thousands of forms available online and absolutely free of cost. Never purchase forms from your local office supply store or order custom-made forms from a printer. Time is money, so you should avoid spending precious time creating your own forms as well. Generic forms are just fine for most uses. However, if you feel that the addition of branding or company information is vital, simply seek out customizable forms. You'll get the best of both worlds, with a free form you can customize in a matter of just a few minutes.
Be Careful With Payments
Contact your suppliers and find out if any discounts are offered for paying early. Many vendors are more than happy to offer savings to customers who pay bills before they come due. When paying taxes, utilities and any other expenses for which you won't receive any benefit from paying early, watch your timing very carefully. Wait until the last possible date (before you'll begin to incur late fees) to pay each of these bills. Your money is earning returns for you for as long as it remains in your account, so hold on to it as long as possible each and every month to reap maximum benefits.
Always use checks for business purchases to avoid payment processing fees. Every little thing adds up, and you can save quite a bit of money over the course of a year by simply sticking to checks and avoiding cards whenever possible.
Cut Mailing Costs & Lower Your Shipping Rates
Cleaning up your mailing list to add the +4 portion to zip codes, correct addresses when possible and eliminate incorrect or obsolete addresses can ultimately save you quite a bit of money in wasted postage expenses. Best of all, it won't take hours of work on your part (or that of your staff) to do this. Simply contact the U.S. Postal Service and they'll clean up your mailing list or lists free of cost. With your clean and complete mailing list, you typically become eligible for bar-code discounts, which will give you additional savings on postage.
Send Bulk Mailings
Just as with any bulk purchases, postage costs go down as mailing volume goes up. Know each quantity that qualifies your mailings for a discount and wait until you've collected enough mail to reach a discounted level. While the amount you save might seem small at first, always keep in mind that small discounts add up over time.
Shop Around & Compare Overnight Rates
Overnight shipping can be incredibly costly, but in the fast-moving business world, the harsh reality is that shipments often must arrive overnight. While there's no getting around the tight time frame for arrival, you do have a choice when it comes to the courier you choose.
Overnight couriers want your business and they know you have options, so pricing is competitive. Instead of taking the easy route and using the same courier for all your shipping needs, shop around and find the best possible overnight rate. You may be surprised to find that your typical preferred shipper isn't your best option for overnight shipping needs.
Take on Interns
New college graduates and even undergrad students are amazing assets that many business owners overlook. Instead of hiring employees, take on qualified interns. They have more to offer your business than you might think, and taking on an unpaid internship helps them get their foot in the door and kick off their budding career as well.
Learn New Skills
While it's easy to hire a firm to take care of certain aspects of specific projects or allocate additional tasks to employees who have the skills, you can save thousands of dollars every year by learning to do new tasks yourself. If you're a dedicated self-learner and are willing to put in the time, teach yourself via online resources and books in whatever spare moments you can find. Alternatively, you can speed up the learning process and get started almost immediately by bringing in a professional to consult and teach you the new skill or skills you're aiming for. While there will, of course, be a fee associated with this learning session, the savings you ultimately experience with your newly gained knowledge and skill will be incredible.
Start small by implementing those money-saving tactics that will be simplest for you and your business to begin with. All it takes is a little bit of knowledge and some careful planning for you to save on business expenses. As you put more and more of these tactics into place over time, your quarterly statements will show big savings in no time at all.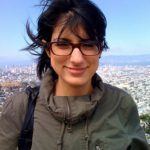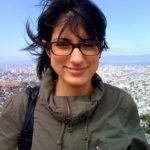 Author: Emma Sturgis is a freelance writer living in Boston, MA. She recommends that business owners who want to save even more money order cheap checks from a reputable online personalized check retailer rather than purchasing from the bank. Follow Emma on Twitter @EmmaSturgis2