When you're starting a business, you want to make sure all your risk factors are under control. The old adage, "It's better to be safe than sorry," applies, and that justifies buying that extra computer or hiring a few more people on the team. But once the business gets moving, you have to start looking toward efficiency. You have to reduce business operating costs so your business can grow faster.
Here are 10 tips on how to reduce business operating costs without compromising revenue generating programs:
Outsource Services
Outsourcing is the process of delegating a set of tasks or responsibilities to a third party service provider. Since the 1970s, it has been a proven strategy for reducing business costs.
How does outsourcing reduce costs?
Capitalizes on comparative cost advantages. Third party service providers such as virtual assistants, freelancers or full scale outsourcing agencies charge fees which cover all costs of business including labor.
Economies of scale. As you expand your roster, it's easier to negotiate a lower rate per productive hour or per head.
Outsourcing service providers and virtual assistants are highly- experienced and skilled in different competencies. Not only can you reduce costs but you can potentially increase productivity and improve the quality of deliverables.
Embrace Technology
Technology continually evolves to make life and work easier and more convenient. If you want to reduce business operating costs, integrate technology with your business.
Technology saves time, space and cuts down on paper costs. There are many online tools you can use to make business more efficient and effective:
Project Management – You can collaborate with your team online using software such as Asana and Salesforce.
File Sharing – Instead of printing and organizing hard copies, share files on highly encrypted, cloud based sites such as DropBox.
Communication – Cut down on your phone bills by communicating with your team via online channels such as Skype, Viber and Slack.
Transmission of Data – Not only is regular mail slow it also costs more money. Use e-mail or chat support services.
Marketing – Even those in real estate should minimize use of traditional marketing like flyers, print ads and posters. Instead focus more on online marketing techniques such as social media, blogging, link- building and PPC ads. Online marketing strategies are cheaper, more efficient and sustainable. You can re-use content after a few months.
Manage Using Cash Flow
The number one reason why businesses close up shop within 5 years from launch date is poor money management. If you don't keep track of how your money flows in and out of your business, you could find yourself cash strapped and bankrupt.
You should make it a point to prepare a cash flow statement at the start of every work week. The cash flow statement shows you where the money is coming from and how it is spent. It will give you an idea how much you can allocate for unforeseen expenses, spend for improvements or to fund projects.
You have to make sure your cash expenditures will not compromise the payment schedule outlined in your income statement. The bottom line: by learning to manage via cash flow, you have better control of what your business spends on.
Initiate a Bid Process
If you need vendors or suppliers, don't just sign up the first one who comes along. Don't even sign up immediately with the vendor that submits the lowest bid.
Initiate a bid process where you invite 3 to 5 vendors to submit proposals to supply your business. Review each bid proposal and negotiate the best possible terms with the vendor.
You can have a vendor who submits the lowest but imposes stiff penalties on late payments and shorter term schedules. You can have a vendor who charges high but gives attractive volume discounts, marketing support and early payment discounts.
Choose the vendor whose terms best supports your cash flow and business activity.
Work from Home
Rent is one of the biggest profit killers in business. If you are paying close to 30% of your gross sales for rent, you are hardly profitable.
With the advances in technology, why not work from home? There are many advantages to telecommuting:
Reduced costs; even if you reflect the size of your work space as rental expense, the valuation will not nearly be as exorbitant as most commercial areas.
Better convenience; avoid the hassle of traffic and dealing with office politics.
Greater productivity; telecommuters are generally happier and less stressed which lead to higher productivity.
It is estimated that 50% to 65% of workers will be telecommuting by 2020.
Pay Invoices Early
Vendors usually accommodate early payment discounts. If yours does, take advantage and pay your invoices before the due date.
The early payment discount average 5%. It may not seem much but cumulatively over the long term, it would amount to significant cash savings.
Paying early or on time will also make it easier for you to negotiate lower pricing or better terms with your vendor.
Avoid the Credit Trap
Startup owners and first-time entrepreneurs have very tight cash sources and limited access to additional funding. They become susceptible to using available credit to fund capital expenditures or cash short falls.
Credit cards are a pocket size illusionist; they make you believe you have more money that you actually have. Unmitigated, you eventually spend more than you're earning. Buying that new PC, printer/ scanner seemed like a good idea until you realize one month later sales was not enough to cover its cost.
You delay one payment and tell yourself to pay the next month. But the same thing happens next month. Before you know it, interest has accrued and you are way over your head in debt.
Follow #3 "Manage Using Cash Flow" and avoid the credit trap. Debt is the death of many businesses.
Audit Your Operations
Don't leave anything to chance and assume everything is running smoothly. Have you business audited once a month or every quarter.
A business audit will uncover all deficiencies in operation and help you find ways to remedy these potential pain points before they become full-blown problems.
You can put an accountant on retention basis or have the audit outsourced to a Virtual Assistant with experience in auditing work. You just have to make sure you can trust your accountant or VA with your records.
Offer Flexible Compensation Packages
If you need to generate sales, you need a team of people to do this for you. But hiring a full- time sales team will be expensive. You'll have to cover salaries, benefits and incur additional costs to your monthly expenses.
You have 2 options to maximize sales without breaking the bank:
Outsource sales to a remote location like the Philippines. The Philippines leads the world in outsourced telemarketing work. The Filipino agents do a great job and whether you pay them per hour or on commission, the costs will be much lower than hiring a full time sales team.
Propose a commission payout. Some agents are open to this as long as the payout is attractive and terms of qualifying the sale are reasonable.
You can also incentivize agents by offering bonuses for those who exceed quotas or placing on regular payroll those who meet targets for 6 straight months.
Plan Your Day Efficiently
Lastly, not many entrepreneurs are aware of how much money they can save simply by planning their day's schedule more efficiently.
Why visit the bank more than twice a week when you can get things done with one visit? Or better yet, why not do all banking transactions online?
Schedule your meetings one week in advance. If your meetings take place outside the office, you can save up on gasoline or transportation related expenses. You will also know which days you can spend working only on projects.
Whether business conditions are favorable or lean, it pays to find ways to reduce costs. It will increase your chances of remaining profitable if business activity is slow.
Reducing operating costs also improves business efficiency. Cost is a factor that hinders business flexibility; it you are working below efficiency, it will be difficult to implement changes when the need arises.
Keeping your business operations lean is a strategy that always makes cents.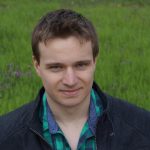 Author: Felix Tarcomnicu is a marketer. He works with Smart Virtual Assistant offering outsourcing solutions to small businesses interested to save money and increase productivity.