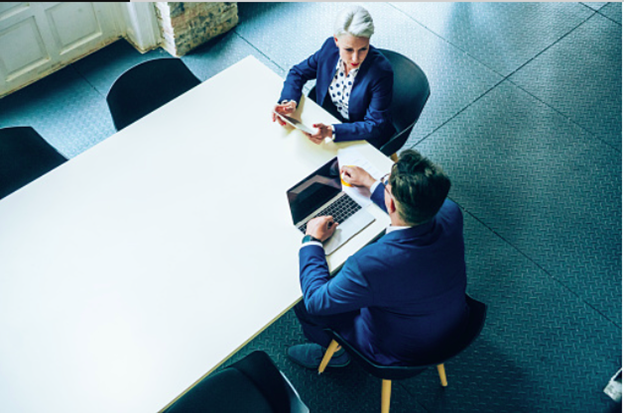 As a business owner in Australia, it's important to keep your accounts up to date since you're responsible for submitting your Business Activity Statements (BAS) to the Australian Taxation Office (ATO). This report helps owners have a continuous picture of their business's position and helps them report and pay different types of taxes, such as GST, PAYG instalments and withholding tax, FTC, and FBT, among others.
An error in your report can lead to bitter consequences, such as lost time or penalties, which is why you need to hire a specialist with the proper qualification and registrations in accounts management for the job – a registered BAS agent.
In this post, we'll explain what a Business Activity Statement (BAS) is and share the main benefits of hiring a registered BAS agent for your business. 
What is a Business Activity Statement (BAS)?
A Business Activity Statement (BAS) is an Australian government form every business in the country must submit to the ATO. It is essentially a summary of all the taxes you have paid or need to pay during a specified period. The ATO uses BAS to assess your tax liability. However, the type, number, and amount of taxes you're required to pay depend on several factors, such as company size, number of employees, benefits offered, type of products or services, and location in Australia. Here is a list of mandatory and additional taxes businesses are required to pay:
Goods and services tax (GST)
Fringe benefits tax (FBT) instalment
Pay as you go (PAYG) income tax instalment
Pay as you go (PAYG) tax withheld
Fuel tax credits
Luxury car tax (LCT)
Wine equalization tax (WET)
6 Benefits a Registered BAS Agent Brings to Your Business
Ensure Compliance
Depending on your business type, you have different compliance obligations you need to meet, such as meeting the requirements of the APRA, ASIC, RBA, and ACCC, etc. Failure to keep up with any of these obligations could land you in trouble with the ATO. A registered BAS agent can get you out of hot water and help avoid future fines and penalties by ensuring that all your compliance is managed promptly.
Minimize or Eliminate Errors
Taking the DIY route can lead to mistakes and costly errors, especially if accounts management isn't your area of expertise. Gecko BAS agents in Brisbane have years of experience and diverse knowledge of business financial systems, so they can ensure your data is accurate every time. A good agent will also walk you through the lodging process and teach you to read your financial reports properly.
Save Time and Energy
By outsourcing your bookkeeping and financial transactions management to qualified and experienced professionals, you can avoid the stress of doing it yourself and spend more time on core activities, such as marketing and customer service. Moreover, you can also avoid hiring a full-time employee or bookkeeping team and reduce your expenditure.
Monitor Your Cash Flow
A BAS agent also helps ensure you meet your financial/tax obligations by actively monitoring your cash flow and checking if you have enough cash for your business activities. They can keep all your transactions up to date, so business owners always know how much they can spend and make more informed financial decisions.
Simplify Bookkeeping for Your Accountant/s
Another great benefit of hiring a registered BAS agent is making life easier for your accountant or bookkeeping team, who are already occupied with preparing and managing all financial documents, balance sheets, audits, etc. With BAS already taken care of by experts, accountants will have an easier time managing their workflow. This is crucial, especially for startups that usually hire fresh graduates or inexperienced accountants during their business development stage.
Timely Lodging and Payments
With a registered BAS agent, you don't need to wait till the last minute to complete the paperwork and pay the required amount, resulting in unnecessary errors and stress. They're responsible for getting things done on time so you can take a back seat and relax while they manage the hectic process.
Final Thoughts
By hiring a registered BAS agent or an external bookkeeping firm that provides one, you can overcome all the pitfalls of accounts management by letting experts handle everything from the paperwork to filing, payment, and accounts management. Experienced agents have exposure to several industries in the Australian market and different software programs, so you can rest assured they can look after your business finances seamlessly.