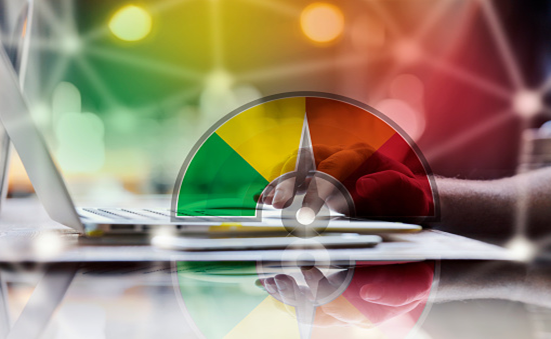 Photo Courtesy of iStock.com
Small business owners spend their busy days dealing with customers, negotiating with vendors, and finding ways to improve their companies. While dealing with so many responsibilities, many owners can neglect to care for their credit rating, which can help their business grow and thrive.
Your business credit rating is one of the most critical factors to your business's growth and success. Getting approved for credit to help you with your launch or expand your growing business will be dependent on how strong of a credit score you maintain.
Even businesses with the most modest beginnings will likely need to borrow money at some point. Building up a business credit rating can be a challenge for many owners. Whether you discuss superior tradeline reviews with your business advisor or investigate traditional lending options, it's essential to know how to improve your rating. Let's look at a few ways to boost your small business credit rating.
Pay On Time
Paying your bills late can harm your credit score over time. To gain a professional reputation and favor with your vendors, it's critical to always pay your bills on time. Paying your bills early will not only strengthen your credit score, but you will also benefit from gaining respect from your vendors.
Check Your Credit Report
As your business grows, it's essential to know where you stand with your credit score. The slightest error showing on your report can knock your score down and affect your ability to borrow money. It's a good idea to check your report quarterly to know where you stand.
If you find any errors in your report, you need to take action quickly. Contact the creditor to report the error and ensure that the issue is taken care of properly. You never want incorrect information to remain on your credit report for too long.
Limit Your Debt Ratio
Although most business owners need to use credit, keeping your debt ratio to a minimum can help you to boost your credit score. Taking out numerous lines of credit through loans and credit cards can be helpful to your cash flow, but can negatively affect your overall score. Trying to keep the number of debt lines to a minimum and maintaining a low balance can help you build your credit score.
Keep Accounts Open
Once your debt accounts are paid off, you may be tempted to close them out. However, keeping paid accounts open without using them can increase the power of your debt ratio. The more credit that you have available to you and the less you have to use will actually result in a higher credit score. Once you pay off your debt, set them aside but keep the accounts open and available.
Use Your Credit
Most business owners will need to open a few credit accounts, including loans and business credit cards. While your aim should be to pay down your debt, keeping your credit accounts active can help you to build your credit score. Making small purchases on credit and paying your balance every month can give your score a boost.
Running a small business requires owners to take on so many responsibilities. Maintaining your credit score should always be a priority for owners allowing them to keep their borrowing options open in the future.