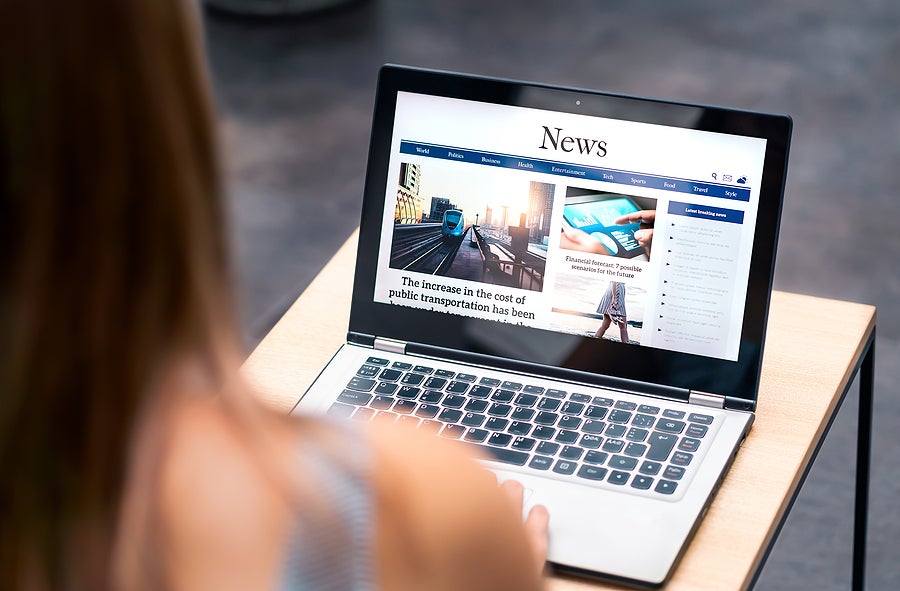 Do you want to make communication and access faster? There are many benefits of web portal as a simple and integrated gateway to the online world, making consumer and business interactions with clients and staff easier and less complicated.
What is meant by a web portal?
Web portals are created with a focus on point access which can be used to transmit, hold, play, chat, or use data of any sort with an interactive user interface that is easily managed.
A method to personalize the data that is being used in an organized manner. It is effectively faster and reduces other complications.
Businesses nowadays use web portal development thoroughly to plan, interact, and implement a service that is end-to-end secured and gives a way to connect in user-friendly digital spaces. Customers, employees, partners, clients, and staff can use it for different tasks in an updated manner.
Portals that are professionally developed are widely used by enterprises and organizations to keep up with the market and meet customer demands strategically.
The 7 benefits of using a web portal
Improved customer loyalty and service
Customers get an advanced way to interact with businesses and organizations by receiving faster updates and notifications of any query, order, cancellation, wish list, or other issues that they might have during their online approach. The client portals are much more timesaving than the traditional ways, as self-help is effective in such cases for interaction on a digital level. Multiple and endless queries are resolved within minutes without any human interference, which saves time and labor.
Faster communication and user-friendly
The web portal makes accessing any data user-friendly by providing the needed data at one point system. The vital pages are centralized and are used for faster communications and access. The page or portal can be accessed with a single username/login ID and password, making it simpler on the consumer's end. Creating a brand archetype allows for personalizing and modifying the information to align with the business's growth objectives and specific requirements.
Data accuracy with faster access
The business can understand its standpoint in the market and reach out to its target audience thoroughly by receiving accurate data, statistics, and reports. This helps understand a business's overall health and performance on consumer grounds. The single system keeps a record of all the data company can build proper decisive strategies to enhance their performance and grow accordingly.
Enhanced production and innovation
Production and keeping track of all the related information manually is a complication in itself, but with an organized central data interface, one can easily manage, arrange, edit, and format data as needed in the business by entering the database with an admin URL or password. Traditional emails and other storage can be time-consuming, which is why portals are being used to replace the hard work for smarter innovation.
Flexible and simple integration
The portal development is done in such a manner that is very personalized according to the business and has extraordinary themes and coding. Professional portals are very flexible and can be altered in different mechanisms to suit the working structure. The integration is kept very simple so that the staff, employees, and other working partners can save, find, attach, edit, add, and complete numerous tasks efficiently.
Increase in awareness factor
Different kinds of portals are designed for B2B and B2C models, which provide growth reports and awareness concerning which grounds are to be changed to enhance and improve. There is no monumental change statistically, but a similar perspective is given where a consumer can also understand and affect business growth. The competition and market reach can be traced effectively by improving and adapting digital technologies that bring harmony to the working environment.
Secure and centralized data system
By keeping many points of access, enforcing security or end-to-end encryption becomes difficult or almost impossible. A centralized, structured portal provides better safety both on the business and consumers' end. Adding, removing, or simply accessing comes under security policies. Multiple web applications are harder to manage and maintain as they are also expensive to keep up with. So, a web portal can become a unified gateway for every digital interaction and access needed for a company that needs to organize its expansion and customer relation.
Conclusion
All business applications can be found under one sign-in portal which makes access and productivity faster and more efficient. This helps with better customer satisfaction and relations, thus promoting organic growth. The market and competition are consistently addressed with a better approach and profitable results.
Published: April 19, 2023