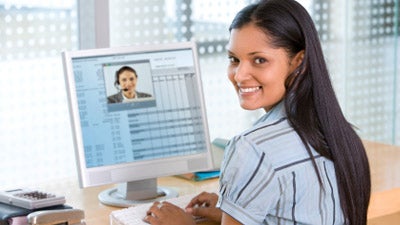 Transferring your office chat to an app that performs various functions allows assimilation of asynchronous and synchronous communication that will assist your team to communicate and perform efficiently. Knowing the way to communicate with your team and the way to restructure your communication plays an important role in resolving some of the issues organizations still encounter. In addition, putting all your communication in one place means that it is hard for imperative conversations and good ideas to fall to the wayside. 
Keeping this scenario in mind, we are presenting to you the list of the top five new chat apps for businesses. 
This scalable and effective team communication app is designed to keep teams and small businesses under consideration. It offers team-based channels, personal space, and direct messaging. It will enable you to message anyone in the company at any time of the day. It has features like; polls, shared to-dos and reminders. This will help you to keep your group members on one page because people chat and get their work done. The price of flock begins from $4.50 per user/mo. It is billed on a yearly basis for limitless messages with 10 GB of file storage per user.
It is one of the most common productivity tools used for communication in enterprises and businesses. It is rapidly converting itself to become a default chat app with an exceeding 20 million users at the end of 2019.
Teams assimilate pre-existing Microsoft such as Skype and OneDrive into one main communication hub and database. Users communicate with each other via video conference or text chat. They easily share calendars and files directly via teams. It provides its chat function as a standalone free version, with pricing for the complete suite beginning from $12.5 per user/mo., and its business premium subscription beginning from $20 per user/mo.
Slack is one of the pioneer chat programs that you must have heard of. It has extremely straightforward chat functionalities that make it perfect for businesses with different chat teams that communicate frequently on a regular basis. Slack offers:
       

A procedure automation function

       

Integration with productivity tools

       

Video conferencing
Troop Messenger
Troop messenger plays an imperative role in streamlining the teams' collaboration. This allows them to communicate with your complete workplace via:
       

Audio messaging

       

Voice-video calling

       

Group conversations

       

One-on-one messaging
All team members have a voice and troop messenger allocates it to everyone across the organizations.
This self-hosted and SaaS delivery framework permits the users to conveniently transfer files and preview them across the user interface. Its clean and simple user interface can be further improved with fun wallpapers. Features such as advanced filter groups permit the user to filter the content that they require. Troop also provides self-messaging and limitless messaging history. It provides a free trial for 30 days and its pricing begins from $1 per user/month. 
Chanty incorporates machine learning and artificial intelligence to drive its messaging. It provides key findings and predictive responses to abridge messages pile up. Its team book de-clutters messaging by gathering content, contacts, and key messages. It provides the facilities of on-the-go voice messages, to-do lists, screen sharing, video, and audio calls. It is free for approximately ten users after which it charges $3 per user/mo on a yearly basis.
Conclusion 
After viewing the discussion above, it can be said that these new chat apps for businesses play an imperative role in enhancing the productivity of an organization. This not only quickens the communication process but eradicates all the unnecessary efforts required to complete the process.
Published: October 5, 2021