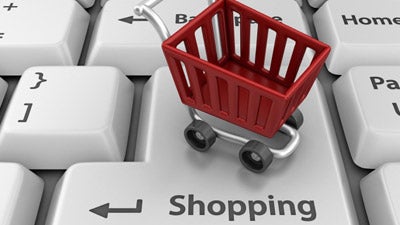 Online shopping has been a growing trend for the past few years. However, growth has exploded even more since the start of the global pandemic because people have been restricted to their homes so much.
If you operate or plan to open an eCommerce store, you're going to have to find ways to make your venture stand out from the crowd to generate enough sales to meet your goals. You might like to try out some of the below methods to make this happen.
Start with a Quality Website
Since your website is your shopfront, this platform must be as beautifully designed and effective as possible. Your digital presence must look professional and appealing right from the get-go. It needs to use a clear font in a decent size and display quality photographs, videos, and other graphics. Make it easy for people to understand what your products look like from every angle and how they work. Also, leave enough white space on each page that things don't look too cluttered or overwhelming.
Make sure your site's navigation is user-friendly and practical when it comes to people moving from page to page to find what they need. The checkout process, in particular, needs to be straightforward with as few steps as possible so as to not turn people off. Test all functions and links often to ensure you pick up on any broken elements ASAP and address them, too.
It helps to use a quality website heatmap tool to understand how shoppers use your site. This type of software will enable you to watch how consumers behave when they're on your website. For example, you'll see the page they arrive at, the search terms they enter, pages viewed, and which parts of pages they focus on. You can see how they move from product to product and page to page and how long they spend shopping.
Plus, a heatmap will indicate where people are on your site when they click away. Having all this analysis at your fingertips will help you get a clearer idea of how to please customers and remove pain points, and make your site that much more appealing in turn.
Choose Cutting Edge Goods
No matter how lovely your site looks, though, you won't get far and certainly won't stand out from the competition if you don't have products that attract plenty of interest and convince people to purchase. As such, spend plenty of time and effort sourcing suitable goods for your store.
Start by researching your prime competitors to see what they sell and their bestsellers (most eCommerce sites these days have a Bestsellers category you can view). Ensure you're not selling too much stuff that's the same as everyone else.
Also, research your intended target market thoroughly to understand shoppers and what it is they're looking for. These insights will make it much easier to spot inventory items with good potential for your store. You can also look into the latest trends in the various categories you sell and attend trade shows and other events to check out stock selections.
It pays, too, to be creative and look for products beyond the usual places. For instance, read niche forums and attend craft and other markets to spot interesting handmade pieces. Check out design magazines for inspiration, and take a look at hashtags on social media to spot product ideas that could help your store stand out.
Sometimes, it takes developing your own original products to truly gain traction in a crowded marketplace, so consider this option if you're interested in making your own branded goods.
Develop a Clear Business Brand
Online shops that do very well these days tend to have a clear business brand, making this a crucial part of their marketing. Many retailers become memorable because of their particular brand and what it represents: fun, innovation, community, giving back, sustainability, or something else.
You can build a consistent brand by understanding the values your eCommerce store will operate by and promoting these in multiple places, as well as "living" them commercially. Talk about the story behind your business on your website, social media, and elsewhere, and showcase how what you sell relates to these values, dreams, commitments, beliefs, etc., that you communicate.
Your brand should be evident when people first arrive at your website and when they receive goods from your store. All the content you create should adhere to your branding guidelines, too, and the way you interact with and service customers should similarly follow suit.
Developing a popular online shop that gets the results you're after isn't quick or easy, but it is achievable, especially if you think about and act on the factors above.