Investment management is a complex process that, if performed badly, can have a negative impact on the sentiment of your investors towards your company as a whole but, if done well, can make a huge difference to the overall perception of investments.
To be able to manage investments centrally, with the confidence that all communications and reporting delivers an accurate and brand-centric message, you need a proven solution that can centralize information and automate processes where necessary.
There are several things that are absolutely crucial to good investor relations, and a good platform will meet, and ideally exceed, the following expectations and requirements.
First, it's important to be able to intelligently segment your investors into different groups, thus streamlining the relations management process. Although you can dump all your data into an Excel document, you'll need some significant technical expertise in order to satisfactorily and accurately segment your investors without a dedicated segmentation system.
You want to be able to own your data without the need for external help, and that's to say nothing of the concerns you might have about handing your investor details over to a third party to manage. That's why it's worth looking into using specialised investor relations software that you can control with ease.
The issue of security is a serious one, especially at a time when more and more focus is being placed by press and regulators on the practices of the finance industry. Ensuring that your information distribution (be that performance reports, email communications or other sensitive documentation) is safe and only seen by the right pairs of eyes requires investor relations software that can guarantee security with detailed and powerful permissions and roles management.
When you on-board a new investor the first impression is paramount, so look for a system that can automate the process and workflow as far as is possible. By doing this companies can ensure that all investors are treated to the same first-class experience in a way that is efficient and reliable, and that allows investor relations teams to streamline their work and focus on the most pressing matters.
But what if a team member leaves the company? You don't want to be left with a digitally dispersed Everest of emails, notes and documents relating to investors than make the handover process excruciatingly difficult and time-consuming. The best systems will be able to centralize all information and tasks pertaining to investors, with everything from recorded phone calls, meeting minutes and due activities in one easy-to-navigate place, thus saving time and money in the handover process.
Using investor relations software not only benefits your business by streamline your operations, resulting in a more lean way of managing and communicating with investors, but it makes the entire investment process a more professional and appealing experience for your investors. And as we all know, especially in the time of social media, word of a good experience travels fast.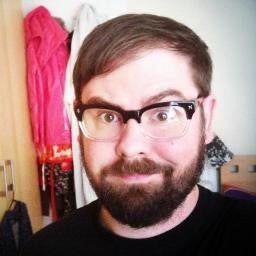 Author: Jamie Pitman has written business articles for a variety of different publications and on a number of topics, such as investor relations software. He draws upon his experience as a Communications Manager and Business Development Manager to provide insight into the ever-changing IT and finance industries. Twitter: @JamieCPitman