Product design software has emerged as a must-have tool for e-commerce companies and printing agencies all over the world. The competition that printing companies and e-commerce face these days need to be dealt with innovation and by providing unmatched user experience. Offering the liberty of creating personalized designs on different products like t-shirts, coffee mugs, mobile and laptop skins etc. can let you acquire new users as well as retain the existing ones.
Smith Pira's survey about digital printing industry shows the surge in the number of users going for printing solutions and also the net worth of the industry. According to the survey, the digital printing industry is going to grow at compound rate of 7.4% every year till 2018. A survey by Bain conducted a few years ago revealed that almost 30% of the online users were interested in going for product customization. The number of such users also indicate that how engaging your online platform is.
The product design tool providers have been able to the match the pace at which printing companies and online storefronts have emerged. You can find a vast list of such software developers and vendors that offer custom design software for different products. However, you cannot rely on all such providers as the quality, usability and feature-set of these tools vary greatly.
In order to make it easy for you to find the right online product design software, we have compiled a few of the most trusted and used product design software.
No-refresh: No-refresh is one of the most well-known product design software and its range of such tools is quite wide. From Shopify to OpenCart product design solutions, No-refresh has an impressive set of tools to offer for all e-commerce companies and printing agencies who wish to keep their user base intact.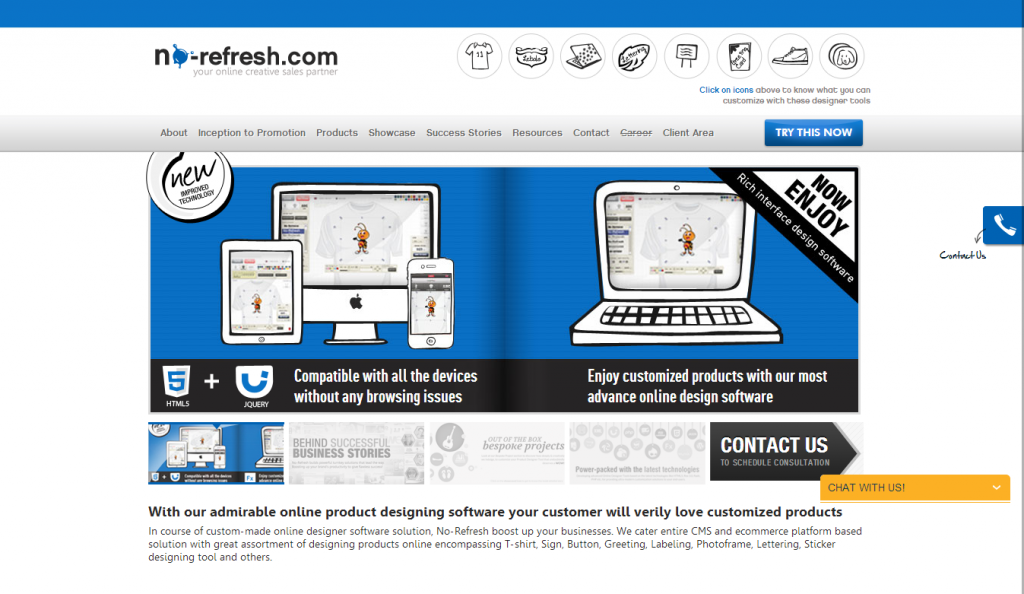 inkyROBO: The printing companies or online storefront owners can also get in touch with inkyROBO for custom t-shirt design tool, all in one product design tool and several such solutions. Whether you run your marketplace on Magento, WordPress or OpenCart, inkyROBO has tools to cater your business.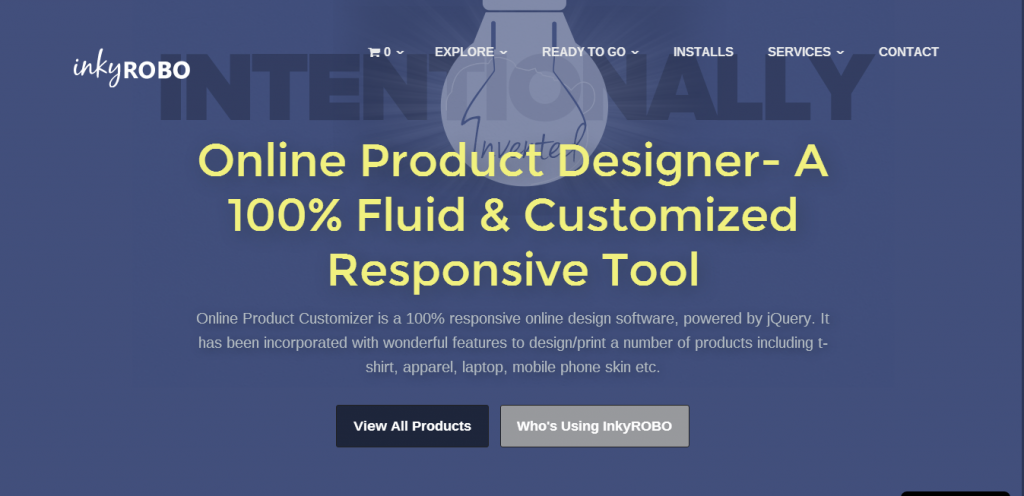 theem'on: theem'on is both a development company and a marketplace where you can find a great range of product customizer software. Right from t-shirt designer tool to product designer WordPress plugin, the provider has a huge range of design resources to offer at an affordable rate.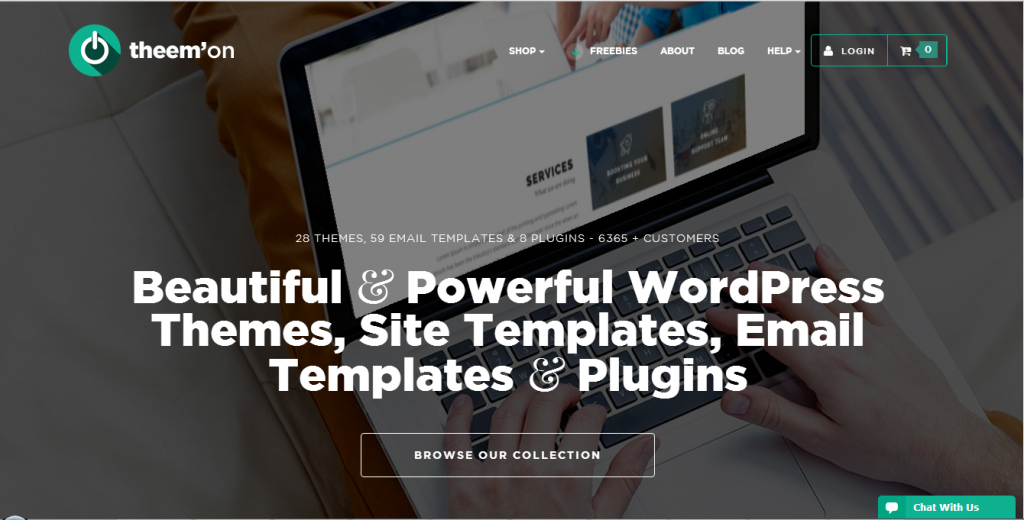 Panaceatek: Panaceatek is among some of the most trusted names when it comes to product design tool providers. The tools that the company offers are high on usability and have a simple to use interface which makes them best suited for the end users as they do not have the required design expertise.
Qstomizer: As the name suggests, the product design tool providers offer product customization software that is ideal not only for the t-shirts but a lot of other merchandise as well. The customization process has been made easy with drag and drop functionality in the tool along with print-ready output.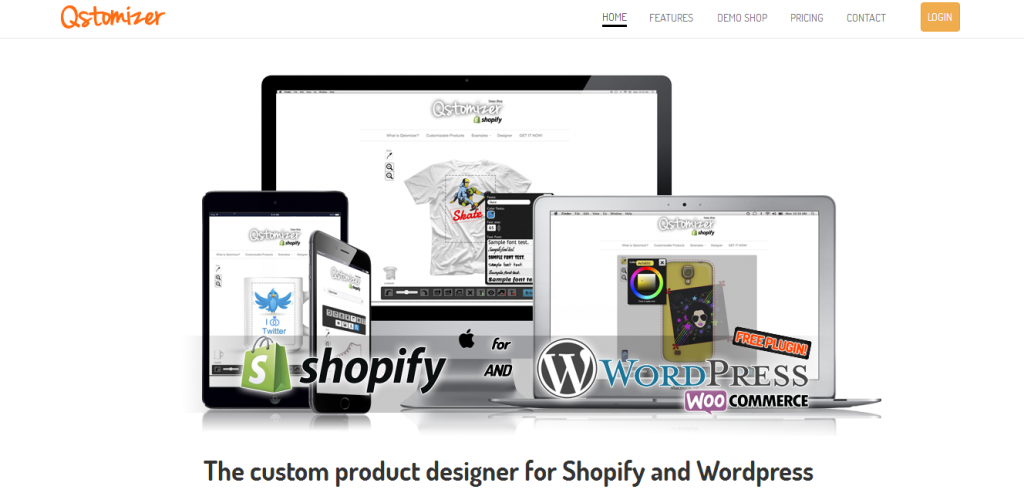 Products Designer Pro: Products Designer Pro is a software that excels in creating designs on a vast range of products like professionals. However, its vast feature-set does not make the tool complex for the end users.
UKPrintPrice: UKPrintPrice is a provider of jQuery based online custom design software that is capable of creating personalized designs on a range of products including t-shirts. The tool is simplistic in design and can be used by anyone without any knowledge about custom designing.
Inkxe: This is one of the most unique custom product design tools that is available in the market. Inkxe claims to be equipped with more features that any of the product customizer. Text effect is one of such features that make this software different from others.
IdesignIbuy: It is a highly customizable online product design tool that is capable of catering the end users for creating personalized designs for a range of products like t-shirts, bottles, labels, stickers and mobile skins etc. The users are not only offered built-in images and cliparts, but also the option to upload custom images.
Design Tool: Design tool is one of the most simplistic software that lets the end users craft personalized designs. Built with jQuery, the tool is advanced, responsive and highly usable when it comes to assisting the users in product customization.
Final Remarks
Making your end users content with your service has to be the prime goal of any business and that holds true for printing and e-commerce as well. The custom design tool providers listed in the post will definitely let you make your business more valuable and usable for your users. You can browse through these providers and also going through the demo of their software before and make a well-informed decision.
Author: Steven Bowen has been associated with Webgranth for many years. He is a passionate blogger and likes to contribute the informative knowledge regarding contemporary website development technology, trending online printing solution, developing mobile website and many more. His remarkable content has sorted out common dilemma related to web designing and other concepts