Working as a startup founder is perhaps one of the most rewarding careers ever. Yet it's also one of the most challenging jobs. You'll be working longer hours than your 9-5 day job, contacting more people than you'd want to just to get the word out about your brand, and multitasking like a supercomputer just so that your business can survive the week. Luckily, you can use these tools to lighten the workload and give your business operations a more streamlined and seamless flow.
SCORE
Any successful person will tell you that having a mentor makes all the difference in the world. SCORE is a platform that bridges inexperienced and aspiring entrepreneurs with a mentor to guide them in the right direction. You will be working with your mentor to create the right business model, decide the best marketing approach, and test product concepts. What's great about SCORE is that it's completely free of charge all while providing priceless information and guidance.
Fiddle
Fiddle is geared towards constructing complementary business models. A business model serves as the backbone of your brand. Without it, you'll have a hard time progressing from one task to the next since there is no outline to follow. Fiddle is a web-based tool that brings together the different elements of a business model including value propositions, consumer segments, delivery networks, and primary resources into one easy-to-use package.
Payment Management
Every startup should have a plan in place for their financial management, yet many neglect to consider the importance of having a system for managing payments. This often-overlooked aspect of starting a business should be considered thoroughly—ideally prior to receiving the first payment. Look for an all-in-one payment management system which works intuitively and can adapt to the needs of your specific operation.
Survey Monkey
Businesses rely on feedback to give them a clue of how their products or services are being received by their intended audiences. However, the problem is that traditional surveys tend to be time-consuming and labor-intensive. Survey Monkey solves this problem by allowing businesses to conduct online surveys efficiently. The tool lets you choose a design for the survey and can set up the page layout so you don't have to worry about how it would look from a customer's perspective.
MailChimp
Building a consumer base is neither simple nor cheap. Many startups sink a huge chunk of cash on customer acquisition. MailChimp is a free-to-use platform that lets you maintain your client mailing list and launch email marketing campaigns. MailChimp's Entrepreneur version can accommodate more than 10,000 emails to around 2,000 subscribers, which will be useful for your startup later on as it builds its customer base.
These four tools of the trade each address a vital component of your startup. There are many other choices for mobile apps and software tools available today, but these four should serve as a good introduction to the market.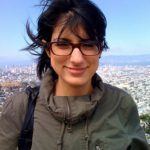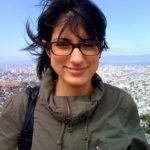 Author: Emma Sturgis is a freelance writer living in Boston, MA. Information used in this article on the importance of all-in-one payment management systems was provided by Payment Solution Pros. Questions? Say hi on Twitter @EmmaSturgis2.