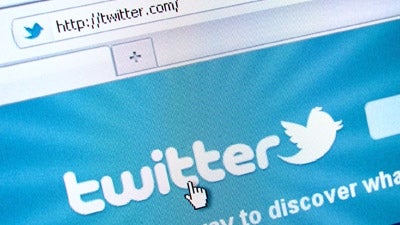 We all know that social media giant Twitter can be used by businesses to share content and interact with customers, but what are the best ways to maximize profitability from your Twitter marketing strategy? Here are a few tools and techniques that I learned to consider from TJ McCue:
There are many advantages for small businesses to using the advanced search tool on Twitter. From here you can discover all the most current trending topics, locate all accounts that mention your company name or a phrase that might trigger interest in your company, and even track certain accounts such as valuable customers and competitors. With the additional advantage of searching through tweets by location, proper use of Twitter's Advanced Search tool can be a real boon to your small business.
Recommend Followers to Your Followers
Are there any other Twitter accounts of employees or strategic partners who you think would intrigue the same Twitter users who follow your small business? You can create a list of recommended accounts to follow on your page for those who subscribe to your twitter account. This can be useful for driving followers on several accounts simultaneously.
Hashtags are a hugely popular feature of active Twitter users and a great way to locate potential prospects or to track a conversation. If you're new to Twitter or simply want to find out which hashtags would be most effective to use for your small business, Hastags.org is a site that offers hashtag analytics tools that may be beneficial to you in developing your Twitter account hashtag strategy.
Track your Followers with Followerwonk
Followerwonk is a very useful Twitter Analytics tool that can be used to search Twitter users and track valuable information about your twitter followers. Answer questions like: Where are they located? Or who else do they follow? You can even track your followers by sorting them into categories for a more practical way of approaching them. Tracking your followers is the best way to pinpoint exactly who you should be targeting with your Twitter strategy.
Do you use Twitter as a means of searching for prospects or potential followers who might be interested in your type of business? Archivist is a web service and software application tool that enables you to search through scores of Twitter users for those you mention your company name, keywords or phrases and creates archives of those searches to be organized for your business into charts. For $15 a month, this is something to consider if you're serious about implementing an advanced Twitter strategy.
Are you ever unsure about whether it will be to your advantage to follow a certain Twitter user? Foller.me, a Twitter analytics tool, offers real-time data that can be useful in determining whether your account would be intriguing for other Twitter users based on the history of topics, hashtags, mentions, followers, location and other smart analytics. Following your prospects can be a great way to generate interest in your company, but making sure that you follow the right people is always a challenge. Foller.me can help your small business in that regard.
Are you unsure about when is the right time to send out your tweets? Oftentimes, if your followers aren't online within a couple hours of your tweet, they won't have the chance to see it. Tweriod is a useful analytics tool that searches your followers' accounts to find out when is the best time to send out your tweets.
Similar to a phone directory, Twellow allow you to search through a long list of twitter account users to find out which ones might take an interest in your business. By organizing your account (once you sign up) and other twitter accounts into categories, you can easily identify people to target and effectively drive traffic to your Twitter.
Using Twitter and Google maps, Twittermap is a useful tool for businesses who want to search through keywords and phrases mentioned in tweets and track their accounts by location. Easy to use and free, it can't hurt to at least give it a try.
A tool that allows you to track advanced statistics on Twitter accounts, Twitter Counter can be useful to your small business if you would like to track and organize data from your own account and from the accounts of followers and prospects. A premium plan starts at $17 per month.
Gain social insight instantly with search tool Topsy, which works just like an organic search engine. Simply search for the keyword, phrase, or hashtag that applies to your business and instantly you will find statistics on how many times it has been mentioned, by whom, from where, etc. It could definitely be worth trying their 14 day free trial.
For a clear analytical picture of your Twitter account, Twitonomy offers you the chance to see many useful data and statistics to help grow your Twitter presence. The site also comes equipped with export functionality to Excel and the ability to create lists of followers based on their account activity.
There are a lot of tools available to help your small business establish its presence on Twitter. The bottom line is that as great as these tools may be, you still must invest significant time into your social media accounts to gain a successful following. Generally, you want your focus as a small business owner to be elsewhere: on growing your company organically rather than socially. But over time, you may find it useful to hire a social media manager or save time and money by subscribing to a social tool that accumulates all of your social data into nicely formatted charts and spreadsheets. The functionality of these tools will only improve as technological advancements are surely made in a rapidly growing industry.
Published: June 13, 2013
3120 Views