Success with any effective enterprise content management (ECM) solution requires research and due diligence. When it comes to choosing an ECM, you must find the one that best suits your needs, your budget, and your potential future requirements. It must be cost-effective and seamlessly integrate with your current programs and applications.
Here are five tips for choosing the best ECM for your entity's needs:
The first step is to identify the needs of your organization and how these needs will be addressed by an ECM solution. Define your requirements to the extent at which you are able with the time and resources that are available to you. There are many different types of products on the market, and not all will be suitable for your business. It's imperative for end users to define and understand the functionality that is needed in order to find the best ECM.
Choose the best vendor. According to AIIM, the single most important thing a business can do is take time to plan and consider more than just the ECM solution, but the vendor as well. More than 50 percent of companies that do not take the necessary time to choose the most compatible vendor ultimately face failed ECM projects. You need to research your options, inquire with their current customers, and speak with the vendors to discover vital information, such as:

How much does the vendor know about your industry?
What is the technology platform and how scalable is it?
Does the vendor provide training and ongoing support?
Is the vendor familiar with the line-of-business applications of your business?

Consider how much of a software suite your company will actually be using. Will you actually use what you will be paying for? Will it be worth the investment to implement an ECM for a specific department, but purchase an entire software suite? Will your company possibly use more of the software suite in the future? When it comes to choosing an ECM, you'll want one that is flexible in order to maximize your investment now and in the future; the right ECM for you will need to accommodate the changes made throughout your organization over time.
Make sure the ECM you choose has flexible deployment options. You absolutely need this to apply to both on-premises and in-the-cloud applications. Ensure the solutions integrator has a proven track record with helping entities switch between cloud and on-site options as well because needs change as time passes. Will you need a solution that accommodates multiple offices and/or international locations? Consider your needs for the future as well as the present.
Finally, ensure that you're going to be able to receive post-implementation support whenever you need it. Don't assume you'll get superior assistance from any and all ECMs; you can't afford to bypass research in this area. You must understand how post-implementation support works; meet with technical support staff and build a relationship with support personnel in order to save you time, money, and a good dose of frustration.
When choosing an ECM, you must do your due diligence and spend however much time it takes to find the best solution for you. Taking shortcuts when it comes to investigating your options can end up causing a critical blow to your company—structurally, financially, and otherwise. Don't rush through the process and ensure that your company will not join the 50% of all entities that witness failed ECMs due to a lack of planning and research.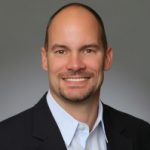 Author: John Riordan is President and Co-Founder of Harvest Technology Group. He is a recognized pioneer in the field of e-information exchange, particularly in the areas of enterprise content management, business process management (BPM), and content collaboration. You can learn more at www.harvesttg.com.