Whether you're implementing your first customer relationship management (CRM) solution or merely transitioning away from outdated software, careful thought should be put into the implementation of any new CRM. Your CRM solution will be the backbone of your organization's customer experience. It's important to craft a solution that meets your company's goals and objectives, while addressing any potential issues and inefficiencies within the organization.
How Will You Engage With Customers?
What features do you need in a CRM solution? Small-business owners may not need, for instance, the vast analytical services that a large enterprise requires—and investing in such a feature could potentially be a waste. Determining which features are most important is often the first step in developing your CRM. Is your CRM going to be used primarily for customer service? Or is it going to be designed to support your sales staff? Or will it be a balanced mix between the two? Equally important is your long-term strategy; are you trying to grow customer acquisitions, or are you focusing on customer retention? It's important to make sure that your software infrastructure ties into these business goals.
What Are Your Current Roadblocks?
Your new CRM solution should aid you in addressing any current issues when managing and dealing with customer relationships. Is it difficult for your employees to collaborate regarding customer contact? Is your sales team not getting the information it needs to properly score leads? Are employees in other offices finding it difficult to connect? All of these issues can be addressed via your new CRM solution, as long as they are planned for in advance. The goal of a CRM is to streamline and improve upon customer relationships—from the bottom up—and this requires a thorough investigation of your company's current inefficiencies.
How Much Of Your Budget Can You Allocate?
A good CRM platform doesn't have to be expensive, but your budget will dictate which solutions will be right for your office. On-premise CRM solutions tend to have both a higher cost of adoption and a higher cost of ownership, as they require that physical equipment and assets be purchased, maintained and upgraded by the business. Comparatively, Software as a Service (SaaS) is usually a far more affordable solution, but it does work off external Internet connections rather than internal intranet connections. For sufficiently large enterprises, this may make latency an issue—though the tradeoff is global and continuous accessibility.
Do You Require Third-Party Integration?
CRM solutions often integrate into dedicated sales management software, enterprise resource planning solutions and business process management programs. Creating a fully integrated system is the best way to use technology to your advantage. Though if you do need third-party integration, you also need to explore the options that allow it. Often it is easier to purchase modules from the same software company—and it's usually desirable to commit to either an entirely on-premise or entirely cloud-based solution.
How Accessible Does It Need To Be?
If you run a local office or headquarters, the CRM implementation may only need to be available on your local network. However, if you have multiple locations or employees that are commonly in the field, a SaaS, cloud-based solution will likely be better suited to your operations. In terms of accessibility, mobile support also becomes incredibly important. If your employees frequently head off site to service clients, they may need to be able to use their smartphones or tablets to connect to the system.
Your customer relationship management solution will affect all levels of your organization's work, from sales and marketing to customer service. It is better to spend time on the construction and architecture of a comprehensive CRM solution than to potentially create an infrastructure that will be unsuitable for your current and future needs. As long as you are able to appropriately isolate and meet your organization's needs, the CRM solution can be used to effectively boost productivity and service throughout all spectrums of your business.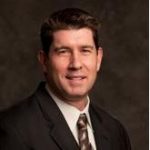 Author: Jeff Nixon is the President and Chief Operating Officer of Highland Solutions. Highland Solutions is a technology services company that offers collaborative, enterprise solutions. Jeff is a high-impact business leader that has a solid history of innovative leadership, continuous improvement, product development, managing leading-edge technology and delivering excellent products and services.