As technology continues to change every business process, so does the user expectation. User expectations have increased in terms of Travel & Expense (T & E) management solutions they use. Today's organizations demand best-in-class features in T & E travel and expense management solutions such as:
Intelligent capabilities to eliminate manual expense management activities
An agile solution that ensures visibility through a seamless and end-to-end documentation process
A transparent solution that provides a clear view into the entire workflow and procedures
As the organization grows, it becomes increasingly difficult to track the T & E expenses. Hence, organizations demand solutions that provide you with a central repository of data for making critical decisions. Without the right expense report solution, organizations are unable to foresee its growth.
The following are a few features every T & E solution should have:
1. Intelligent Capabilities
Solutions that are mobile enabled and save travelers time and effort can be useful.
Capturing receipts digitally lowers the risk of losing receipts and facilitates timely submission. It improves visibility into travel spend. Choose a solution with digital scanning and OCR capabilities so that you can convert paper receipt into a digitized transaction and add the expenses to the report automatically.
Going mobile eliminates the need of carrying hard copies all through your trip and allows for easy expense reporting while traveling.
Your T & E solution should integrate with a travel booking system that pops-up booking preferences and identifies out-of-policy expense claims.
2. Agile in Nature
Agile solutions must support financial stability while driving compliance across the enterprise. These solutions should be easily configurable and have out-of-the-box reporting features.
Expense Report Submission Policy
Having a documented policy for submitting expense reports, including escalations and exception approval processes allows for greater compliance and exception reporting.
Getting an end-to-end view into aggregate spend across the enterprise enables out-of-box reporting. Gaining a big picture over the internal process workflows allows you for continuous tracking and monitoring so that you can improve compliance and identify the issues quickly.
Handling Routine Exceptions
Setting up a process to address valid and common exceptions reduces the level of manual intervention required in the approval cycle.
Solutions featuring multi-language and multi-currency capabilities can be a great fit for today's enterprises. Viewing reports and other details in a localized form and having a common currency saves a lot of time wasted on translation and currency reconciliation.
3. Completeness
A complete solution should provide end-to-end visibility into enterprise spend – T & E, procurement and invoicing. Also, the solution should feature good user experience, streamlined workflows, and common functionality.
Aggregation of spend data gives a clear and complete picture of travel & entertainment spend in any organization. Your solution should be able to collect spend data from multiple sources. Also, your T & E solution should support application integration as a part of the data integration process.
Making Expense Management Process Holistic
The T & E management solution should allow for data aggregation and shared experience across the organization. Making the expense management process holistic can simplify the processes and help you manage costs effectively.
Cost Analysis for Supplies
Having an enterprise view of spend by supplier, category and location can provide valuable insight into the business spend. It helps you identify critical suppliers, and allows you to analyze the complete costs associated with various suppliers. Such insight can help you to leverage supplier negotiations.
4. Embedding Intelligence in Supplier Negotiations
Knowing the negotiations will help you focus on discounts, and puts the power in the hands of buyers. Complete control will be in the hands of the company, which enables you to drive profits with incentives.
Transparency means providing an open view into all procedures with clear documentation. Visibility over the supplier process will build confidence in you and ensure every process is crystal clear.
Documenting processes up front sets the tone for the positive relationship. It is better to maintain an open relationship with the vendors without any hidden charges or overage fees.
Best-in-class solutions can improve customer satisfaction by offering user-friendly features and great usability. Offering unprecedented travel experience can improve customer satisfaction to a great extent.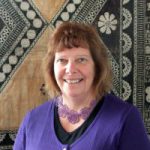 Author: Rachel Smith works for SutiSoft, Inc as a web content writer. Rachel covers business, technology and SaaS trends.