10 Ways Digital Solutions Can Bolster Success & Productivity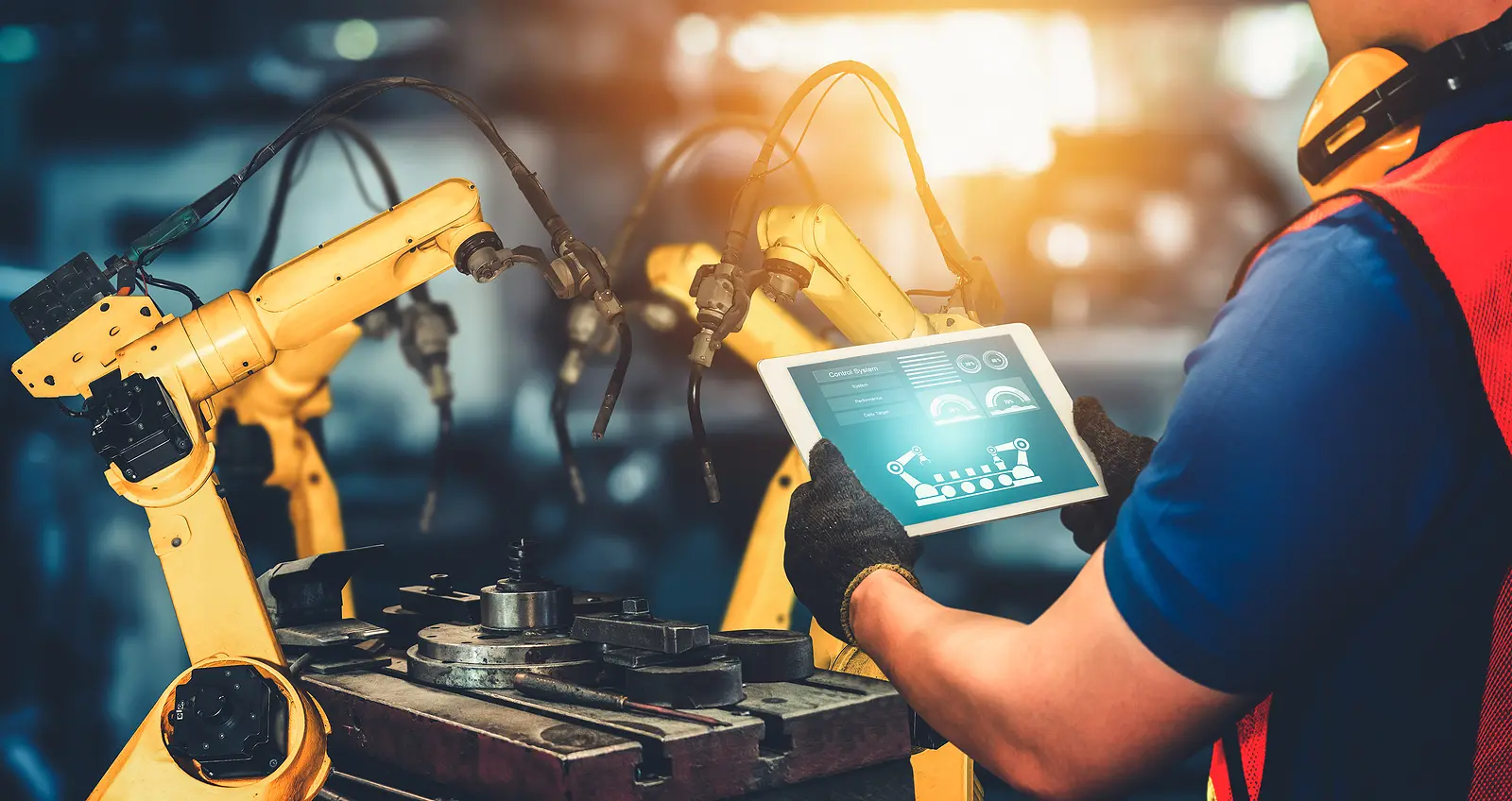 Most small business owners have a lot on their plate. Between managing daily operations and taking steps to grow your business, things can get overwhelming — especially if you're in startup mode. Whether you're just starting out or have been at it for a while, technology can help things run a little more smoothly. According to a recent U.S. Bank survey, 82% of small business owners say that digital solutions would reduce day-to-day stress. Here are 10 potential benefits of embracing digital tools.
1. Optimize project management
Whether you're managing a startup or an established business, project management software can put all your ongoing projects in one place. Your team can see the status of each task and who's responsible for what. They can also communicate in real time, assign tasks to different people, and adjust deadlines as needed. This kind of software can be used in virtually all departments. That can reduce the chances of something falling through the cracks. You'll also get an alert when a deadline is coming up.
Popular platforms for digital solutions
2. Keep track of inventory
Managing inventory can feel like a full-time job in itself, but mistakes can lead to customer issues and financial losses. When a customer places an online order, for example, you want to be certain you have the inventory to fulfill it. Inventory management software as a digital solution is designed to make things more efficient. The main draw is the ability to track incoming and outgoing products. Some platforms will automatically reorder items when inventory is running low.
Popular platforms
3. Improve team communication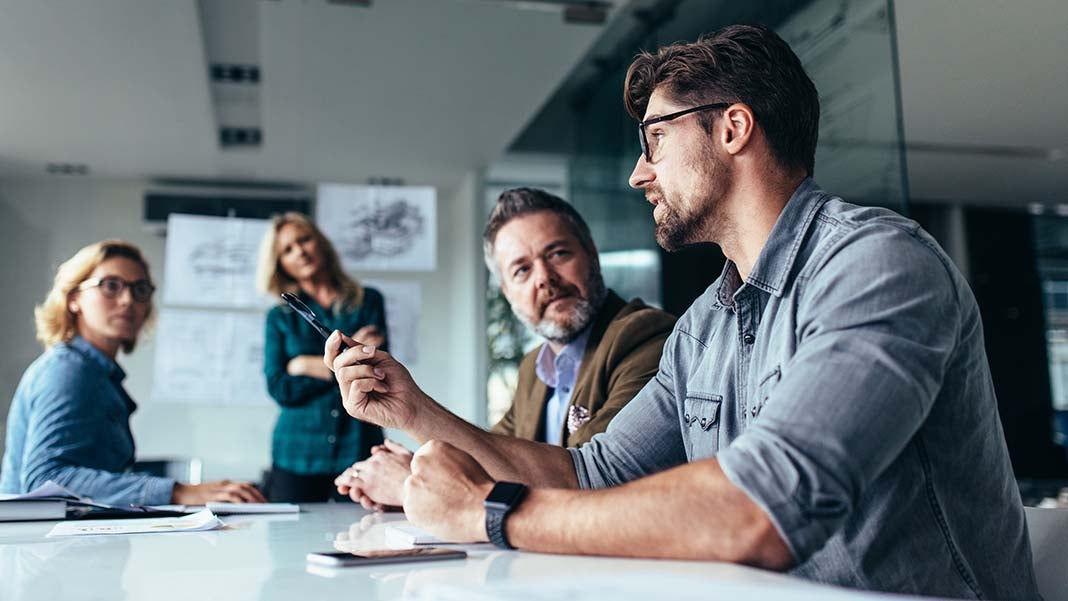 In business, miscommunications can cost money. Team communication platforms offer modern solutions to basic email, making it easier to keep everyone on the same page. You can use it to address all employees and share company-wide messages, or create small group chats for specific teams. Most team communication platforms also come with an app, making it easy to keep in touch while on the go. A recent Forbes Advisor analysis found that 45% of workers feel more connected to their team because of digital communication.
Popular platforms
Slack
Microsoft Teams
Google Chat
4. Monitor leads
When it comes to finding and securing new customers, your leads are one of your most important assets. Leads are people or companies you're hoping to convert into loyal customers. Customer relationship management (CRM) software provides a home base for all your leads and current customers. It allows you to keep track of all communication your business has had with them. Your team can manage leads, review interactions and sales data, and strategize their next steps. CRM software is a central hub for data related to existing and potential customers.
Popular platforms
Salesforce
HubSpot
Oracle
5. Streamline transactions
A POS system is a combination of hardware and software that lets you run credit cards and manage transactions. If you have a physical location and are closing sales in person, your POS is essential. Some will even compile sales data and generate reports. That can help you analyze customer trends and plan accordingly. For online sales, you'll need a functional website that's easy to navigate. That's where e-commerce software comes in. Think of it as the online counterpart to an in-person POS system.
Popular platforms
6. Understand your customers
Dissatisfied customers aren't good for business, especially if it leads to negative reviews. Customer experience software can help you identify areas where your small business could do better. It can help you collect customer feedback, analyze behavior and gauge overall customer satisfaction. From there, you can respond accordingly.
Popular platforms
Qualaroo
Drift
Help Scout
7. Strengthen your marketing efforts
Once you've done market research and understand your target demographic, you can use software to put some muscle behind your marketing. Digital solutions can automate your emails and social media posts, streamline your content marketing, assist with digital ads and more. You can also track performance and see how people are interacting with your marketing materials, offering key insights to help you strategize for the future.
Popular platforms
Mailchimp
Hootsuite
Google Analytics
8. Organize payroll
Investing in payroll software could take some time-consuming tasks off your shoulders. The right platform can organize employee payments and make them happen automatically. They can also create payment records and generate payroll reports and pay stubs. Just be sure to keep up with payroll taxes and other important compliance issues. Consulting an accountant may be helpful here.
Popular platforms
9. Centralize employee benefits
Benefits administration software can be a great resource. Some programs allow employers to automate benefits eligibility, enrollment and elections. That can help reduce paperwork and simplify the onboarding process. It can also take the stress and confusion out of open enrollment season. Once it's up and running, this type of platform can be used to manage employee benefits on an ongoing basis.
Popular platforms
Workday
BambooHR
TriNet Zenefits
10. Keep your books organized
If you don't have an internal accounting team, you might use accounting software to tackle the job yourself. Understanding your business's income and expenses is critical. Using a software program can help you keep tidy financial records. That's always important, but even more so during tax season. This type of software can also ensure that your business is staying current on all its bills.
Popular platforms
QuickBooks
Xero
FreshBooks
Published: October 24, 2023
618 Views