Top 3 PC Security Software Programs to Protect Your Data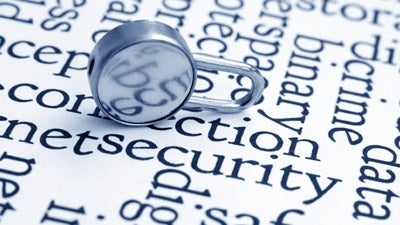 Keeping your computer safe and secure is definitely a top priority for anyone who works online. After all, your business is riding on the information contained in your system. The bad news is, there are some unscrupulous people in the world that take pleasure in hacking into other people's computers or even in sending viruses in a malicious manner.
Unfortunately, these devious attacks can virtually destroy a marketer's online business, as well as his/her online reputation. Attempts at recovering from these ordeals can cost hundreds or even thousands of dollars.
The good news is, there are some top quality security programs available. These programs can help protect your computer from attacks and, therefore, act as a sort of alarm system for your business.
ZoneAlarm is available as a free download. It provides protection from spyware, phishing, viruses, and more. It can be used with FireFox, Windows XP, Internet Explorer, Windows 7, Windows Vista, and more.
ZoneAlarm provides two-way firewall protection. This means it monitors threats from traffic that is incoming as well as threats in traffic that is outgoing.
Trend Micro can provide ideal PC protection for a small business. Your computer will be secure from threats and viruses, plus you will enjoy anti-spam protection.
Trend Micro includes data syncing and backup, as well as consultation and support services.
Symantec offers a variety of options for small businesses, solutions that are ideal for affiliate marketers. The Endpoint Protection Small Business Edition 2013 makes protecting your computer easy, as malware and antivirus protection is built in and the security can be managed on-site or on the web—your option.
You can switch between on-site and cloud solutions at anytime, free of charge. The cloud option can be set up within minutes, and it's automatically updated to keep you protected.
Keeping your computer safe is vital to the success of your business. One simple step in the process is enabling the automatic Windows updates. Taking this step will ensure that Windows and other Microsoft products will always be current with any updated security patches. This setting can be adjusted via the Control Panel of your computer. It is best to set the updates to download and install automatically.
Taking care of the security of your computer is part of business management. Start with the free downloads and then choose a software program that will work for you.