As the modern-day consumer is spoiled for choices, businesses are battling it out to gain recognition and enhance brand perception. In an attempt to woo a wider audience, companies are now adopting a holistic customer-centric approach.
Consequently, there has been an increased demand for front-end developers to bridge the gap between developers and designers. Focusing on client-side development is bound to enhance the user experience, which, in turn, will boost the bottom line.
For this purpose, companies have ramped up their efforts to hire dedicated front end developers. But how does it benefit the organization? And how does it fare against freelancers? Let's explore.
Why do Businesses Hire Front-End Developers?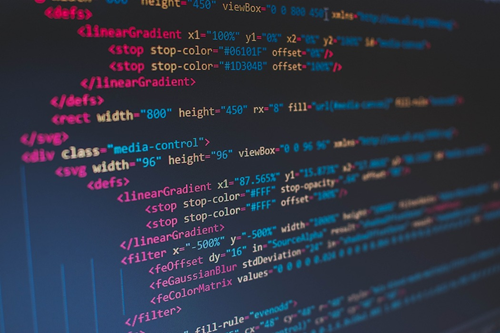 Greater Creativity and Innovation
Front-end developers possess the shared knowledge and expertise of a developer and a designer. As a result, they bring new concepts, ideas, and designs to the table. They can collaborate with the UX development teams to curate more advanced, out-of-the-box, engaging user experiences.
Highly Functional Web Designs
As a mix of developers and designers, they ensure that their websites are not only aesthetically pleasing but also pixel perfect. While there may be a trade-off on some design or functionality aspect, front-end developers ensure that you have to agree to a minimum compromise.
The involvement of developers right from the initial stages of design and development lowers the overall time and cost required to build a memorable user experience. Regardless of your development strategy, businesses need front end developers to validate and iterate ideas while addressing business challenges and opportunities.
Improved Scalability with High-Adoption
Front-end developers make use of data optimization before starting with the back-end coding. Therefore, it also accounts for the scalability potential of the website.
Advantages of Hiring a Dedicated Front-End Developer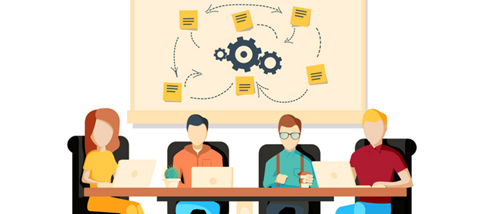 Companies are often faced with the dilemma of whether they should hire front end developers or outsource this task to freelancers. While both bear their respective pros and cons, this decision could impact your development process significantly.
Let's review the benefits:
By not outsourcing the work, these professionals are on your company's payroll. Thus, you can approach them to work on the project at any given time, which effectively results in the application's speedy development and deployment.
Additionally, with in-house talent, you can expect end results with better alignment to the company's business goals, brand voice, and expectations.
After companies successfully hire professional developers, they can proceed with the onboarding and training to make them a part of the team. The ability of the front-end developer to become an inherent part of the organization encourages them to contribute to the team actively and drive their results.
Team leaders can then incorporate and implement end-to-end solutions using agile methodologies for constant development and deployment. As a result, you get a goal-oriented, collaborative, and well-coordinated team that delivers greater productivity, higher quality, and greater commitment.
●        Domain Expertise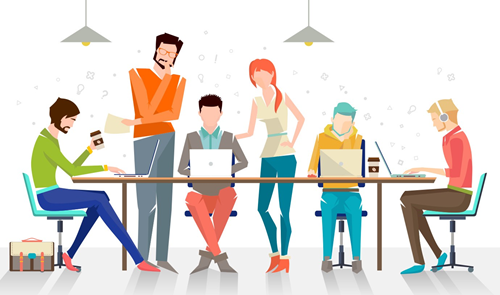 Businesses that hire dedicated front end developers can create a complete team of developers that possess varying degrees of skills and expertise. Curating this specialized team of developers allows team members to add something fresh to the development process. Team leaders also get the freedom to handpick particular developers as they would be more fit for the project.
Having a team of developers available at your disposal ensures that all your developmental needs are met. Furthermore, you can enjoy improved support and expertise in different areas.
High Quality and Commitment
Dedicated front-end developers know that their job does not end merely after delivering a project. Hence, they reflect the goals and interests of the company.
When employees work on the company's payroll, businesses are more likely to earn their trust and loyalty. They offer full attention to the project at hand and are readily available for testing, debugging, and any other intermediary activities. Since they work on a handful of projects at a time, they are less likely to make mistakes and can deliver high-quality services. Eventually, this quality will help companies enjoy a loyal customer base, improved brand image, and recurring clients.
Since the developer is a part of your firm, they are intimately aware of the project requirements as well as the business process and workflow. In addition to greater adherence to the company standards, it opens the door for seamless communication throughout the development process.
Through version control and team management, companies can also ensure the safety, confidentiality, and security of the project. As front end developers follow a standardized process, you can also expect improved code documentation and management.
Limitations of Hiring Dedicated Front-End Developers
With all these advantages, one may wonder as to why only a select few businesses hire them. One of the greatest limitations to employing front end developers presents itself in the form of higher prices. Companies will have to continue paying salaries to the front end developers even when they are not engaged in any project. In comparison, hiring a freelancer and paying them hourly rates may appear to be a more attractive option.
However, businesses can hire developers that meet their budget while also considering that these employees will continue to contribute to the team even when they are not actively developing a website application. Recruiting a junior-level professional and nurturing their talent may also improve your workforce, especially in the long run.
What Companies Seek in Front-End Developers
Following are the common traits and characteristics that companies seek while recruiting dedicated front end developers:
Programming Language or Tooling – HTML/CSS/JS
Experience/Portfolio
Development Methodologies
Artistic Vision
Attention to Details
Communication
Problem-Solving Skills
Final Thoughts
Apart from the budgetary restrictions, there are no significant drawbacks to hiring dedicated front-end developers. In fact, having a dedicated front-end developer will grant long-term benefits to your business. Their ability to handle complex projects and deliver end-to-end support could be one of the main factors that drive the growth of your organization.