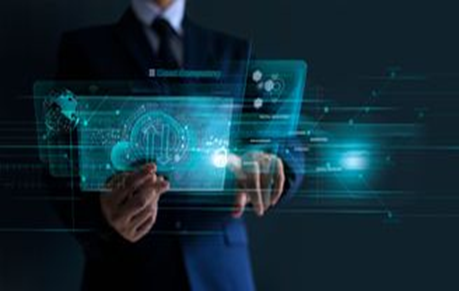 Most businesses use the cloud in one way or another in their daily operations. Staying secure while working within the cloud is of the utmost importance—especially in a world marred by constant, evolving security threats.
The public cloud, in particular, is quite vulnerable and your organization may be wary of using one altogether. And who can blame them? Cloud breaches do occur and oftentimes can be caused by something as simple as misconfiguring something along the line. Losing track of data, dealing with unreliable contractors, overly complex cloud management, and using public networks can all present issues.
To prevent problems within your own cloud, you need to bolster your security efforts and ensure everyone is trained properly. Implementing responses to misconfiguring is also prudent. Here are a few more ways to create better cloud security at your business.
Understand Cloud Architecture
Cloud architecture is fairly straightforward. There are three types of cloud services and four deployment methods that make up the cloud. These are infrastructure as a service, software as a service, and platform as a service. IaaS or Infrastructure as a Service is a way to create a virtual data center for your organization. It's basically just a virtual center that stores a quantity of cloud infrastructure resources. These include memory, storage, bandwidth, and memory, all with the distinction of being specially designed to suit whatever business is using the IaaS service.
Think of it as a few virtual servers working together in tandem with each other to provide infrastructure resources. This model is common and services like Microsoft Azure fall into the IaaS category. SaaS or Software as a Service is as simple as it sounds: it just means delivering software applications over the internet. The company using the service doesn't need to host the software on its own servers.
On-demand software falls into this category. Services like Salesforce and Dropbox are both SaaS applications. PaaS or Platform as a Service is defined by Microsoft as "a complete development and deployment environment within the cloud."
So what does that mean, exactly? It just means that it gives you everything you need to deliver everything from simple apps to complicated applications. It's a pay-as-you-go model that includes some infrastructure elements like storage and networking. It also includes development tools, business intelligence tools, and database management. Essentially it allows you to create a complete application for the web from start to finish (including tests and updates). Amazon's Elastic Beanstalk service is a PaaS application.
Know About Common Cloud Threats
If you've been paying attention to the news at any point during the last decade, it is unlikely you heard about data breaches. The Experian data breach, the Target data breach, and many others over the past few years demonstrate that the cloud is not safe from would-be hackers and attackers. Attackers want data and they'll do what they can to get it. But threats to the cloud go beyond mere data breaches.
Misconfiguration of the cloud can be a real problem. Then there's account hijacking, where an attacker gets into a system using someone within the organization's legitimate account. Insecure interfaces and APIs can also pose a significant threat.
And although it seems like common sense, managing credentials and the ability of others to log into your cloud securely is something that can cause potential security breaches. credentials should be obscured and protected so that attackers can't access them easily. They should also be powerful enough to prevent somebody from guessing what they are. Multifactor authentication becomes a vital component of this cloud security technique because it makes it more difficult for somebody to just force their way in.
Hybrid Cloud Security
Of the four deployment models (public, private, community, and hybrid), hybrid clouds are one of the more robust options. Where a public cloud is a space that's open to anyone to buy and use, a private cloud is intended for a single business to use. So, a hybrid cloud combines multiple deployment methods for a business to use.
The public portion of the cloud is likely to be used for less essential tasks while the private cloud can be leveraged to tackle all of the more sensitive/important workloads. The hybrid cloud uses containers and specialized APIs to allow users to securely transfer data from one to the other. Security in the cloud requires adding traditional security elements—like firewalls, antivirus, anti-malware, and other programs—to both supply chain and actual physical security.
Remember that data centers and servers are stored in physical locations. The last thing any business wants or needs is for someone simply to walk in and mess with the physical servers. This type of security is a very complex and nuanced subject, so it's always best to research as much as possible and seek out advice from trusted industry leaders like Trend Micro in cloud security and all its various intricacies.
Follow Compliance Standards 
Compliance is essential when it comes to security within the cloud. There are a lot of different compliance standards involved with any business, but cloud security has a few of its own. It's important to remember that cloud responsibility is a shared model between the organization and the cloud providers themselves.
It's up to you to secure your cloud, but they should be following established compliance standards already while your organization should strive to do the same. Cloud security programs help reinforce this. Here's a quick overview of typical cloud compliance standards:
International Organization for Standardization (ISO)
Health Insurance Portability and Accountability Act (HIPAA)
General Data Protection Regulation (GDPR)
Federal Risk and Authorization Management Program (FedRAMP)
Payment Card Industry Data Security Standard (PCI DSS)
Federal Information Security Management Act (FISMA)
Organizations need to be in compliance with established regulations to avoid legal issues and to help run things properly and securely.
Use Encryption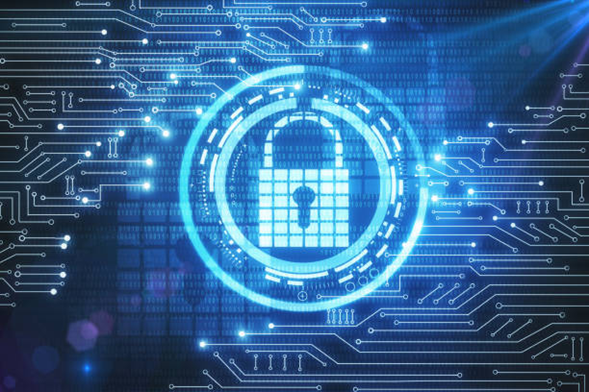 Another useful cloud security method is to use encryption for any data you're uploading to the cloud. Encryption encodes your data before it's transferred to the cloud. It could be symmetric (where the encryption and decryption keys are the same) or asymmetric (where a private and public key are needed).
Encryption secures and protects confidential data as it moves over various computer systems and the web. It offers constant protection, increased privacy, and better overall integrity. Remember to encrypt data prior to uploading it to the cloud and back up your data often.