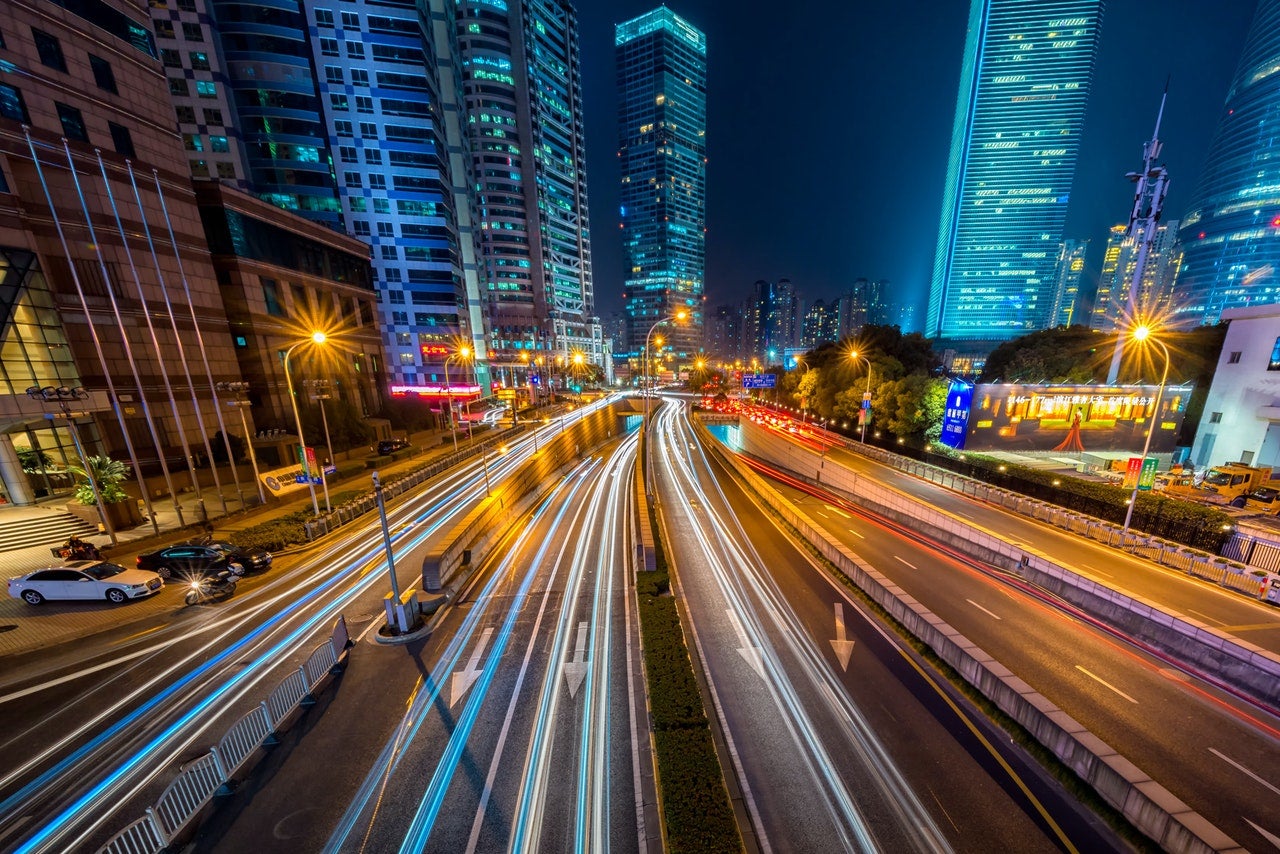 Today's cities are progressively more advanced, often featuring amenities and designs akin to what people previously only saw in movies or read about in futuristic-themed books. Digital twins have brought about many groundbreaking advantages for smart cities and urban development.
A digital twin allows creating a virtual model of a physical structure or item. Manufacturers commonly use them to assess assembly line processes and equipment placement. However, there's a heightened interest among city planners and similar professionals to bring digital twins into construction and urban development.
Here are some of the ways digital twins support better smart cities and urban development projects.
1. Keeping People Safer From Public Health Risks
As the novel coronavirus pandemic spread, people suddenly became familiar with clear partitions that separated them from workers in customer-facing roles, such as cashiers and food service workers.
Similarly, managers made adjustments to their buildings, keeping people farther apart and enhancing ventilation, among other changes. Some analysts think the coronavirus has forever changed building designs.
That's not a far-fetched idea, especially with so many more people working from home. Predictions often indicate there will be a major shift in people moving from big cities after the pandemic, too. Not everyone will want to take such measures, though. Fortunately, digital twins can show the way forward as people adjust to the new normal.
Many things may never go back to the way they were. For example, the pandemic triggered substantial workplace reconfigurations that enhance safety and reduce opportunities for the virus to spread.
Digital twins play vital roles in helping building designers and managers safeguard people from COVID-19 and similar health threats. For example, those individuals can model traffic patterns based on projected occupancy. It's then easier for people in charge to assess the best ways to emphasize social distancing without disrupting productivity.
Spotlighting Adequate Safety Measures
Digital twins can alert building managers to areas of a structure where people cannot feasibly practice social distancing or where that precaution is not an appropriate safety measure by itself, too. In those places, signs might remind people what else they should do to protect themselves. The information from a digital twin can also aid in showing how to increase ventilation — a measure widely believed to reduce COVID-19 spread.
Experts warn that society must start preparing for the next pandemic now. Besides digital twins assisting with COVID-19 mitigation efforts, they can shape some of the new buildings built soon. That's particularly true as more people adopt the view that impending public health crises are inevitable rather than unlikely.
2. Increasing Data Availability
It was not always commonplace for people to use digital twins during urban development. However, the advantages have become so evident that people are rapidly getting on board with the idea. Market analysis firm ABI Research estimates 500 such deployments occurring by 2025.
One of the primary advantages of using a digital twin while developing a city is increasing access to data among relevant parties. Then, information silos get broken down, facilitating faster and more accurate communications.
Creating an Open-Source City Model
In Bradford, England, a planned open-source digital twin of the city will involve making a high-resolution copy down to each brick used, including incorporating plans to expand the initiative soon. The team working on the project will initially capture 100 kilometers of data using an electric trike fitted with laser scanners. They'll also rely on drones overhead and 360-degree images at ground level to populate the digital twin with data.
This initiative could encourage city planners elsewhere to create digital twins, too. The developers will provide their model on GitHub for free as a practical way to spur innovation. Researchers hope to eventually connect digital twins in various places and let them communicate with each other.
Providing Relevant Resources to Increase Adoption
Another project, this one from Smart Cities Council Australia New Zealand, created a digital twin hub featuring forums, blog posts, and other resources. The project has ambitious goals, including creating a place for people to participate in an active community of parties interested in digital twins. Representatives also hope the resources will spur strategic policies that bring about economic and societal benefits.
Efforts like these could benefit everyone, from city planners to residents. As digital twins increase access, it's easier to assess current and future needs, then plan to address them accordingly.
3. Cutting Construction Costs Through Better Visibility
Construction site managers rely on numerous measures to keep costs down during projects. Statistics indicate that rework comprises approximately 5% of total project costs. Thus, some efforts center on reducing errors. Companies can achieve that goal through more oversight and increased training, for example. However, digital twins could also reduce rework and other unwanted consequences.
For example, their information could steer construction decisions and reduce the need for unplanned repairs. If a company uses a digital twin to study the effectiveness of various designs or materials for public infrastructure, the results could show better resilience.
Keeping Infrastructure Well-Maintained
People also expect digital twins to accelerate routine infrastructure inspections. Victoria, Australia, has more than 7,000 bridges. Thus, it's easy to understand the difficulties in scheduling planned checks.
However, Australian researchers are building digital twins for bridge and port infrastructure. It works alongside a cloud-based asset management system. People use it to assign condition ratings to key infrastructure. That setup allows better prediction of maintenance and construction needs.
Assessing Variables Before Construction Begins
A digital twin for a residential development allowed teams to target and fix design errors early in the process. Then, construction costs declined and timelines shortened.
In another case, digital twins aided investigating the feasibility of sustainable timber for a 29-story apartment building. Other initiatives used that material, but not for a structure of that height. Modeling the endeavor on a digital twin first enables more capable planning and future pitfalls.
4. Obtaining Residential Feedback
Planning a smart city requires careful thought at every stage of the process. People involved in the effort have to ensure reliable connectivity, adequate data collection, and sufficient integration of devices and systems. However, smart cities must benefit people above all.
One prevalent risk associated with smart cities — or any urban development project — is that residents will not respond as favorably to the upgrades. A team created a digital twin in Herrenberg, Germany, to reduce that outcome. More specifically, residents could express how they feel about certain areas of town.
Dr. Fabian Demski, who built the digital twin with a team, clarified that aesthetic experiences and positive emotions play a significant part in helping urban design succeed. However, he noted that conventional architectural models and simulations typically don't represent those intangible things.
In Herrenberg, researchers used the digital twin to seek input from residents about a shopping center project, for example. People living in the area could also see virtual versions of an initiative in progress, helping them feel excited about the results and give their opinions about any related aspects.
5. Enhancing Current and Potential Building Enjoyment
Many people who live in managed properties have become well-accustomed to using digital platforms to take care of their needs. They can log on to them to submit maintenance requests or pay a rental bill, for example.
Similarly, event planners often use computer models to evaluate aspects like traffic flow, parking spaces, and projected amenity usage before major events that could attract thousands of people or more. Digital twins could take those interactions to the next level.
Facilitating Operations With Virtual Models
An ongoing project related to an apartment building in Saudi Arabia could take interactions between a building's residents, staff, and service providers to greater heights. It concerns creating several digital twins to accommodate specific needs.
One caters to people such as building management professionals, architects, and contractors. It features a virtual version of the structure and its surroundings. Such data could help show how people currently use the complex and where unmet needs exist.
Another model lets residents access it to control the lights and temperature in their units, book appointments at the beauty salon and spa, or examine real-time security footage. Finally, there's a digital twin geared towards real estate professionals showing the property to interested parties. It allows conducting virtual tours of the property's interior and exterior.
Preparing for Event Attendees
The SoFi Stadium offers a preview of what things could be like if most of the world's mega venues had digital twins complementing them. It's reportedly the first major stadium in the United States to use digital twin technology.
That venue will host the 2022 Super Bowl, as well as the opening and closing ceremonies of the 2028 Olympics. It seems now is an ideal time to look at ways to improve the event experience for anyone who goes to an event there or considers it.
Most people have been to large events and waited in long lines at the concession stand or sat in the parking lot for far too long as traffic backed up while vehicles exited. A digital twin could prevent those frustrating experiences by showing developers why they happen. It's then possible to make proactive changes — whether to traffic patterns or the number of open restrooms — before people arrive.
Setting the Stage for Smart City and Urban Development Success
Even the most carefully planned projects typically have numerous unexpected shortcomings and challenges. It's not feasible to eliminate all of them. However, as these real-world examples show, digital twin usage could prove vital for city development for the foreseeable future.