No-code development is the practice of using open-source tools and software to create applications that were otherwise impossible to build.
It can be used to create things like games, websites, and other types of software.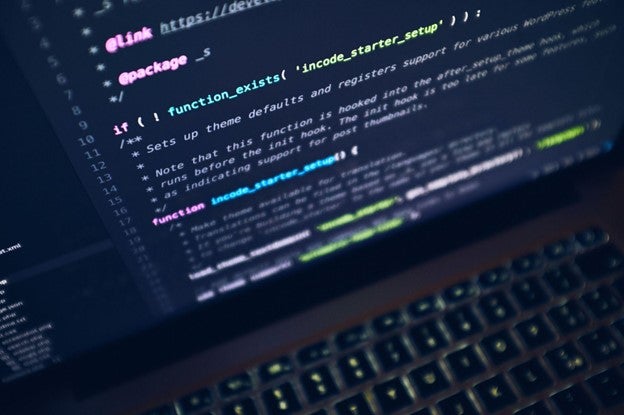 Source: Unsplash
But no-code development also has a number of other uses that are less obvious: it can be used in situations where you're short on resources or have limited time frames for completing projects.
In this article, we are going to disclose four possible cases where you need a no-code platform to meet with a steady business model.
Case 1: To quickly multiply your team's productivity
When you use no-code development, your team has the ability to iterate quickly and get their work out there as soon as possible.
This means that your team will be able to make changes much more rapidly than they would in traditional software development processes.
By reducing the amount of time required for implementation, no-code development allows for more frequent updates on products so that users can get new features faster than before.
No-code development also helps get into the market faster if needed (i.e., when there's competition).
With this type of methodologies used by startups who need rapid turnaround times on their products or services, companies can bring their ideas from the concept stage all the way through launch without having any infrastructure in place—meaning there are very few barriers between them developing something new and it being launched publicly!
Case 2: When the IT department is unavailable
If your company has a problem with the information technology (IT) department, you may find that it's not always available to help with your project. In this case, no-code development can be a perfect fit for filling in the gaps left by the IT department.
It helps by:
Developing Apps Even If You Have No Coding Language
Even if you don't have a programming language in your native language, you can still develop apps by using no-code development tools!
These tools let you create applications without having to write code, and they're surprisingly easy to use. You just need to choose an app development platform that fits your needs and then install the software on your computer or mobile device.
Adding Different Features Such As Payment, Shipping, etc. In App
No-code development platforms enable you to add different features such as payment, shipping and other types of services into your app.
This is useful for businesses who want their customers to be able to buy products or services from them on their mobile devices via text messaging or email messages instead of going through more traditional means like logging into an online store or website.
Fixing Bugs In Your App For Better Usability And Performance
No-code development platforms have many tools available that can help you fix bugs in your app easily so that it runs smoothly and performs well across multiple devices, such as smartphones.
This is where no-code development can be a lifesaver in the sense that it allows independent developers to work on projects without needing to understand every aspect of how code works. For example, Creatio is a powerful tool to have in your arsenal.
Case 3: If you need to frequently make changes to your product
If you need to make a lot of changes to your product and don't have time for the full cycle of code and development, no-code development can be a great solution. No-code development enables teams to quickly add features, fix bugs, or change the look and feel of their products easily and efficiently.
For example: if there's an error in one part of your application that requires some editing but could be fixed by adding another piece of code (like changing an image), no-code development gives the team all the necessary resources at hand so they don't have to wait until everyone is finished working on something else before proceeding with this task!
Case 4: If you have a narrow time frame and limited budget
If you have a narrow time frame and limited budget, no-code development is a quick and easy way to get new features out there.
You can get started quickly, test your ideas quickly, get feedback from users quickly, make changes easily.
If you're working on a one-off project or something that has very specific requirements (for example: an app that needs to be built within 24 hours), then building it with no code probably won't work for you.
But if there's some flexibility in how long the project takes then using this method could be ideal.
No-code development is best for small projects and quick turnaround times. If you have a large project that has specific requirements, then it probably won't work. But if there's some flexibility in how long the project takes, then this method could be ideal.
Using no-code development, fill in the gaps in your team's resources.
No-code development is a great way to fill in the gaps of your team's resources.
It uses existing software tools, and no special training or certification is required. This makes no-code development easy to use, so you can get started immediately after reading this article!
It also costs less than other options like outsourced programming services because you don't need a full team dedicated solely to writing code (which can be expensive).
Instead, each developer does what they do best—improving existing code with little effort on their part—and provides support when needed by others who are still learning how things work together.
No-code development is an effective way to meet the needs of your company and its customers. It allows you to accomplish tasks that would otherwise be too difficult or expensive so long as the project fits within your budget and timeline. You can save time and money by using no-code development while still maintaining high-quality standards for your product or service.
Creatio FAQ
Is Creatio for enterprises?
Creatio offers enterprise-grade software that is used by some of the world's most successful organizations including AMD, Bayer, Kraft Heinz, Top Build, Visteon, Société Générale Group, BNP Paribas Group, and others. Most of our customers are enterprise (2,500 employees+) and corporate (250+ employees) companies. They also work with SMB market through their partners.
How good is Creatio software?
Creatio software is recognized as a Leader and Strong Performer in multiple Gartner and Forrester reports. Creatio products receive raving end-user reviews on peer-to-peer portals, such as G2 and Capterra. Only Creatio delivers a unique combination of one platform for CRM, industry workflows, and marketplace apps; freedom to own your automation through unlimited no-code customization; and genuine care for our clients and partners.
Is Сreatio a no-code vendor?
Creatio is a global vendor of one platform to automate workflows and CRM with no-code and a maximum degree of freedom. Creatio offerings include a no-code platform (Studio Creatio), CRM applications (marketing, sales and service), industry workflows for 20 verticals, and marketplace add-ons.