Taking Care of Business: 3 Options for Incorporation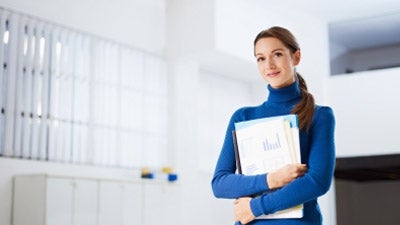 As a small business owner like myself, your schedule is undoubtedly packed with important decisions and long hours spent building a brand, product, client base, and organization. However, no matter how busy your days get, don't overlook the legal aspects of your business.
Helping entrepreneurs navigate the murky waters of small business ownership is something I have long been passionate about, and while many startups consider themselves too small for incorporation, this couldn't be further from the truth. Here are three methods to consider when
incorporating your business
:
In this case, you can download or request the forms from your Secretary of State's office, complete, and submit the forms on your own. This is obviously the lowest cost method (you'll still have to pay the state filing fee; exact fee amounts vary by state. For example, in California it's $115 for a Corporation and $85 for an LLC for standard filings). This is a good option if you're more concerned about saving money than time, and if you have a relatively high tolerance for paperwork and minute details.
Online legal filing service
An online legal filing service will
file the documentation for you
. This option is slightly more expensive than filing yourself, but for some, the time savings is invaluable. Legal documents can be tedious, time-consuming and fraught with details. Regulations and requirements vary across states, even down to the little details like paper size, font size, number of copies, ink color, etc. By turning to a service that specializes in these matters, you can save yourself the headache and hassle of learning and staying current on each and every detail. And you can focus your time and energy on your own business.
Of course, it's important to understand that a document filing service is, well, a document filing service. It's not a substitute for an attorney, accountant or tax advisor. These service companies cannot give you specific legal or financial advice for your set of circumstances.
If you have particularly complex business needs—for example you have strict requirements for shareholder structure or stock allocation, or you're dealing with millions of dollars up front—you should retain your own expert counsel to help get you started. An attorney will be able to assess your situation and provide specific legal advice. Likewise, a tax or financial advisor can help you figure out the financial implications in forming an LLC, S Corporation, or C Corporation.
When it comes to legal matters, I'll be the first to say that trying to save a few dollars up front can end up costing you big in the long run. Trust your gut; if you feel like you need to bring in expert counsel, then by all means do so. Just remember that you are able to file for incorporation or LLC formation without an attorney, and this could be a reasonable and cost effective way to go. Whatever method you choose, make sure to pat yourself on the back for taking this important step for your business and yourself.
This was originally written by Nellie Akalp for OfferChat
Published: December 20, 2013
2631 Views