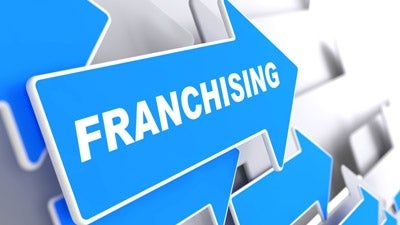 When it comes to franchise territories, bigger doesn't always mean better. Here are tips from
Franchise Solutions
on understanding franchise territories when considering buying a franchise.
First, check whether or not the franchise has protected territories at all. Some franchises within the business service or home service industries, that can serve customers across the country, will most likely not be restricted by a territory because they can provide their service anywhere. A system without exclusive territories is called an open system.
For those systems that do offer territories, make sure to carefully explore the rules outlining the territories in the Franchise Disclosure Document (FDD) before deciding to buy the franchise.
Find out how the territory was determined. How did the franchisor decide on the size and location of it? Franchise territories are usually designated by a geographic area say by city limits, counties or zip codes. Others are determined by population or demographics.
You may want to investigate if that territory has a good conversion rate and ask if other franchisees are succeeding elsewhere based on the same territory rules. This will ensure that the franchise system has a good strategy that can generate a substantial income.
Also pay close attention to any rules you see in the agreement concerning geographical restrictions on marketing or sales in the business, since these types of restrictions often provide as much or even more protection than the territory definition.
Give some careful thought to the business model of the franchise to determine what seems fair to you in terms of protecting your business if you become a franchisee. Will there be enough units developed to create an advertising pool sufficient to drive the success of your business?
Be sure to call a number of existing franchisees and ask them what their opinion is about the protected territories.
And lastly, make sure you take the time to address all your concerns about the territories prior to becoming a franchisee. It's much easier to resolve any issues you have at this stage in the game rather than waiting until your business is up and running.
Published: October 21, 2013
1886 Views