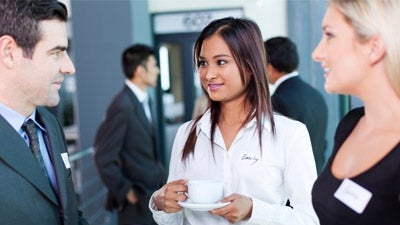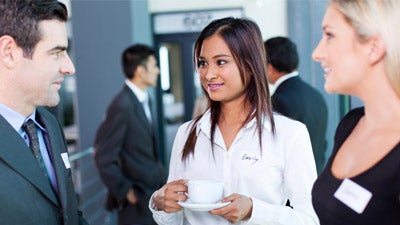 Networking can really help grow your business
—including a franchise business. The name recognition your franchise already has can help you gain attention and clout more easily in organizations like the Chamber of Commerce or the Rotary Club, so it makes sense to take advantage of opportunities to speak or to head up committees in these groups.
Charities and other community groups that are not centered on business can give you a chance to get to know people from other walks of life and to gain visibility in parts of the community where you might not otherwise be known.
No matter what your business, attending networking events and building strong relationships with other people in your community involves being a positive, useful resource. In some cases, this will be obvious—your restaurant franchise can provide the coffee and muffins for a networking breakfast and get samples of your goods into the hands of many decisions makers at once. Networking can also be good for services, though. Setting yourself and your company up as the go-to source for information can work just as well as showing off your wares.
Drawing that line is not only necessary to guard revenue. While few franchisees face the kinds of legal issues with free advice that a doctor or lawyer can face, a company that provides tax services could bring on a PR disaster with some casual free advice.
The easiest way to politely draw the line is to give relevant information that might apply to anyone, and to follow it with a statement like "I can help you with your specific needs if you'd like to make an appointment." Hand over your business card at this point to make it clear that you're offering professional services.
If public speaking is not for you, you'll still find that developing positive interactions with people in your community can pay off. Working together on a committee or a project can create bonds that make people think of you later when they need your goods and services.
Published: December 4, 2013
1794 Views