Is There a Local Market for Your Franchise Idea?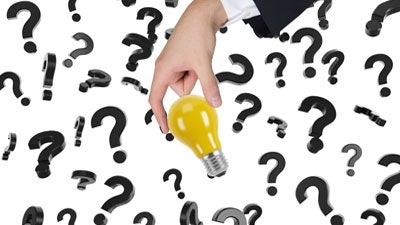 Joanna was thinking about opening a business. She had enough severance pay from the job she had just left to cover the startup costs of a business. She knew that she could work for a couple of years without drawing a salary, because of her husband's job, and then she and her family would reap the rewards of her hard work.
Joanna also knew that her business skills and experience would make her successful with business operations, but she was not an idea person. Instead of trying to reinvent the wheel, Joanna wanted to invest in a franchise business. She knew that she would be better off putting her energy into working with a solid, proven idea.
The question was, just what sort of business should she choose? She decided to take her time and think about it, and she spent some time online researching different franchise opportunities. While on a weekend trip with her family, she ducked into a toy store and knew she was in the right place. She had seen offers for the franchise online, and she was excited by the feeling of the store. This would be a great place for her to work and play, a place where her business skills and her experience as a mom would come together to create a perfect business for her.
Joanna moved ahead aggressively with her store—and it failed. There was nothing wrong with the franchise model, nothing wrong with Joanna's operations, and nothing wrong with the products. But she was not in the right place.
If Joanna had checked the census data, she would have seen that the percentage of households with young children in the county where she lived was quite low. 2/3 of the women in her county had no children, and many of those who did were single moms; the average household size was just over 2.0. Joanna and her family lived in an affluent neighborhood composed mostly of older couples, professional couples with no children, and single professionals. Class sizes at the school were small, and she realized when she thought about it that a lot of her kids' friends were only children in divorced households, traveling back and forth between parents—and therefore only part-time residents of her town. In her own neighborhood, she also discovered that many parents bought their kids electronic devices at a young age, and gave up buying toys except for major holidays.
Outside of Joanna's area, there were less affluent parts of town. Even if these customers were willing to drive into the center of town to visit her toy store, they wouldn't have been able to afford many of the expensive educational toys she sold. Joanna had good sales during the tourist season and the holiday shopping season, but the rest of the year sales were too small to support the store. Even without taking a salary, Joanna had a hard time keeping stock fresh and paying workers.
Other examples include the specialty ethnic market in a town without many members of the special group, a youthful clothing boutique for a town with an average age of 45, or the dog groomer in a town with a high percentage of cat owners. Make use of demographic and census data to gauge the market for your dream franchise before you buy in.
Published: May 11, 2015
1976 Views