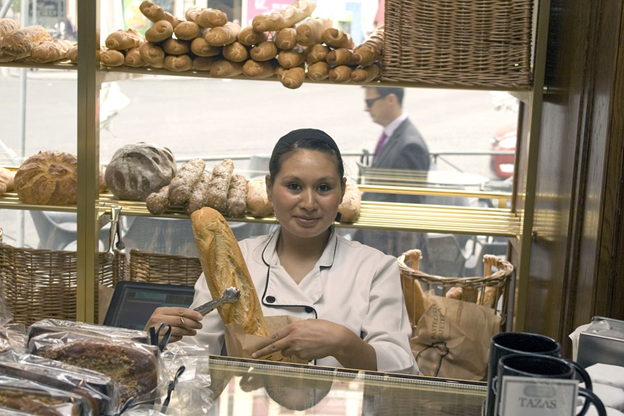 Image source: Pixabay
So, you've decided to buy a business franchise. It's a pretty popular business model in the United States and a successful one, too. Many big-name businesses in the country are franchise businesses. McDonald's, KFC, and 7-Eleven are only the tip of the iceberg.
In 2020, there were an estimated 753,770 franchise establishments in the country. This amounted to a $670 billion economic output that same year.
One of the advantages of buying and setting up a franchise is the relatively easy experience. It's an excellent gateway for new entrepreneurs, as it already comes with an established business model. If you've just set up your franchise and want to make it thrive, we've got some tips for you.
Be Passionate About What You Offer
One of the best things about franchising as a business model is its convenience. You can do business in any field without going through detailed industry research. But this approach is the bare minimum.
A passion for the industry you want to do business in isn't a strict rule, but boy does it help. Being passionate about your business translates to more active management and proactive choices. These are things that your employees and customer base can feel.
Enjoying what you do also helps maintain your business' longevity. Your interest can help you see potential ways to grow and improve with the times. It's also a good way to connect with your customers and keep their loyalty.
Build a Great Team
Your business can only do as well as the team you've assembled. To achieve success, you need to hire the best team possible and treat them well.
Upon hiring, each of them will need to undergo employee training. It's good to refresh their training regularly to keep up with franchise standards. If you're planning to be an absentee or semi-absentee owner, you'll also need a manager you can trust.
To keep their loyalty, you need to treat your staff with respect. It's best to keep them in the loop of business decisions and scheduling. Avoid showing favoritism and listen to their feedback about company processes. They are as important as you are for your franchise's success.
Be Data-Driven
Running your everyday operations often isn't enough to know exactly how you're doing. To get an accurate idea of your business performance, you need to collect and analyze hard data.
This can include your gross sales, the growth rate in the context of your industry, and your profits. You'll also need to contextualize your data to get the best insights. This will let you know the events and circumstances that affect your business growth.
Keeping an accurate and complete record of your data can help you identify patterns. Proper data collection and analysis will lead to better business decisions.
Give Good Customer Service
Your customers are the lifeblood of your business. No franchise could achieve long-term success with terrible customer service. Word of mouth is also one of the most popular ways to get noticed.
Eighty-three percent of Americans attest to its effectiveness. A referral or recommendation from friends and family members is likely to influence them to patronize your business.
Social media and review sites should also push you to focus on customer service. They are a popular destination for potential customers.
Many people usually scour the internet for reviews before visiting or buying anything. Anyone can post a bad review for everyone to see. Meanwhile, consistent glowing reviews build up your reputation.
Keep Your Finances in Order
Your initial investment might seem affordable, but you'll usually need more than that. A franchise might be easier to set up, but it is still a business with some degree of risk. Not all franchises succeed, after all.
To ensure that your franchise survives, you will need to save up quite a bit of capital. A minimum of 6 to 12 months' worth of expenses would be a safe amount. Every business decision requires scrutiny, even something as convenient as a franchise.
If you can, consult with an accountant and lawyer before getting a franchise. Make sure your finances can handle such a significant investment. Don't let anyone pressure you during any step of the process. You have a lot of excellent options, so you're sure to find the right one.
Contribute to Your Community
One way to succeed in business is to make yourself indispensable. You can do this by integrating your franchise into community life. Build good relationships with the community and its key figures.
Aside from customer service, you can do this by participating in community events. You can sponsor a school game or talent show, for example. You can also host your own business-themed event where anyone can join.
Making yourself a staple keeps business coming. People like to support companies that give back and help them as well.
No business journey is perfect, and you'll encounter a couple of challenges on the way. But if you have a goal for which you maintain commitment and responsibility, the rest will follow.