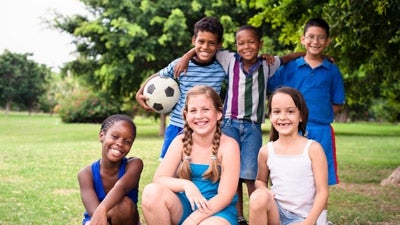 As school comes to a close, working parents plan childcare and activities for their kids to keep the "I'm bored blues" at bay. For lots of kids, summertime fun is filled with playdates, camps, activities and the beach. For working parents, keeping kids active and out of trouble can be challenging.
Franchise Solutions
has put together a list of franchise and business opportunities which solve two problems at once; earning a living that is flexible enough to spend time with your kids while they are out of school. Tell us which franchise opportunities excite you and your family.
Sports
Art
Young Rembrandts
– Encourages creativity, technique, and joy of the artistic process by offering a unique, step-by-step method that successfully teaches children how to draw.
Music
Bach to Rock
– If you have a passion for music and the arts and educating children, learn more about this top-rated music school franchise.
Science
Challenge Island
– Provides exciting project-based programs designed to teach creative problem solving and creative thinking to children, ages 4-13 and older. Kids perform tasks such as: dreaming up roller coasters, inventing new ice-cream flavors and building bridges over "shark infested" waters.
Math
Mathnasium Learning Center
– A franchise opportunity that is an excellent blend of owning a business while making a positive impact on children. Mathnasium is an educational franchise that helps children discover how much fun math can be as they catch up, maintain and get ahead in their education.
Childcare
Treats!
Kona Ice
– Bring an unforgettable experience that appeals to the kid in all of us by selling gourmet shaved ice. This top-rated franchise has a fun corporate culture.
Franchising gives you the best of both worlds. You can work for yourself, but have corporate backing and the support of the franchise system. Additionally, you can have a flexible schedule to determine where you want to spend your time; whether it's with your kids, spouse, the business or personal time.
Published: June 19, 2014
1946 Views