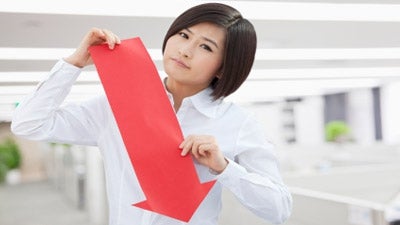 In this blog edition, we tackle the oft-asked question, "Does a low cost franchise mean a low return?" Many potential franchisees looking into concepts with an eye on the financial business model of the opportunity are likely to ask this question in some way, shape or form.
For the purpose of this exercise, we can assume that all available franchise concepts can be placed into two categories—high cost and low cost opportunities. Our definition of low cost, in this case, would be any concept costing less than $100k in startup investment money. Many of the higher priced franchise concepts may require a higher degree of investment—not just in financial capital, but real estate (physical space needed), the number of employees and additional overhead costs.
Simply,
FranNet
firmly believes that low cost franchises do not translate to a lower rate of return on your initial investment. Here's why:
Consider the Lifestyle You Want to Live
Making money and turning a profit are typically two factors
at the top of every new franchisee's wish list
. And why not? After all, we're all in business to make money, not lose it. With a low cost franchise, you will typically be looking at the opposite end of cost factors than the higher-priced category. Items such as less employees, less physical space needed (sometimes none at all!) and less overhead to get started are all valued features of lower-cost franchises. Think of the service sectors like professional services, consultancies and residential services. If there are equally important items on your "entrepreneurial wish list" to ONLY making more money (like more time with your family), you may be best-served to consider the low cost option franchise opportunities.
One of the best attributes of getting into the franchise world is the local relationships you'll build in addition to owning your concept. To have the big budget advertising, marketing and public relations power behind your brand is great, but it's also the local connections you'll make. Many low cost franchises
relate directly to the community where you live
. Maintaining a great relationship with your customers, at any level, is of paramount importance. If you can satisfy your target market at a local level while effectively capitalizing on the national advertising, a low cost franchise makes sense.
Scalability and Flexibility Matter
While the economy is finally showing some signs of extended recovery (
e.g. the recent unemployment rate dipping to 7 percent
), there are few in the marketplace today who won't be able to regale you with a tale of how tough things have been over the past five years. Some economic experts have pegged the recent recession as having been the toughest times since the Great Depression. Many businesses suffered greatly. However, a low cost franchise opportunity tended to withstand the downturn better because of the scalability and cost structure flexibility available so they could meet obligations (or, in this case, creditors!). Being able to transition your business through hard times is an exceptional and necessary skill. And it's much more natural to be able to handle with lower costs, lower overhead and fewer employees counting on you.
Do you feel that you're ready to get started? If this article has inspired you to investigate a franchise opportunity, perhaps it's time for a
free consultation with a qualified and experienced franchise consultant
. As it turns out, FranNet is just the place! As a franchise consultant company with a great track record of assisting individuals on their path to business ownership, make arrangements to speak with one of our representatives today.
This article was originally published by FranNet
Published: December 11, 2013
1859 Views