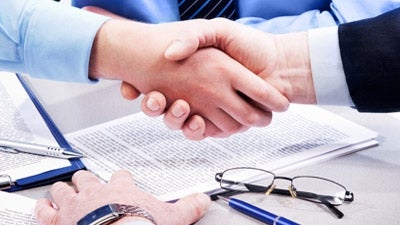 You're considering going into business for yourself. Perhaps you're looking into a franchise, but you're not sure you're ready to start a brand new franchise outlet. Even with all the support and systems in place to aid new franchisees, the thought of tackling a brand new franchise outlet can be intimidating to some. An attractive option
for those individuals may be a resale franchise opportunity
.
Franchises all over the country will routinely be resold by the previous franchisee for a variety of reasons. These outlets may be a little more "ready-made" for an immediate business opportunity, but not all businesses are created equal. Also, you may not even know which franchises are for sale. Many times, the franchisee must work back through their franchisor in a resale opportunity. Having the right guidance in your corner could go a long way toward finding you the right fit. Plus, you still need to make sure you're doing your homework if you're investigating buying a resale franchise. There's no substitute for performing your proper due diligence throughout the business investigation process.
Here are a few things to consider about a franchise resale:
The franchisee who owns the outlet now should be able to provide you a historical track record for the finances of the business. Ask to see balance sheets, tax returns and profit-and-loss statements. Understand from the franchisor how these numbers stack up against their other franchisees' numbers in similar markets. Also, make sure you're
able to properly value the company based on that historical data
. You may enlist the help of a knowledgeable CPA who can help determine the value of the business.
Given the outlet is operating, you may be limited with the location of the business.
But a good location is critical to the success of some businesses
. If road construction, for example, has caused this business to now be "off the beaten path," you'll want to investigate your options for moving the business closer to the heavier traffic patterns. You'll also need to check with the franchisor about other franchisees in the area and understand your ability to move the business without encroaching on another franchisee's territory.
Spend some time with the current employees. This could be your workforce should you invest into this business. Are they happy? Do they like what they do? What is hindering them or the business from growing? You'll find the employees could provide some really good insights into the functionality of the business.
Most important, you're going to want to spend time with the franchisor to get a feel for your ability to succeed in this franchise. Does your skill set match up with this particular franchise? Does your budget allow for you to invest in this franchise, set it on a course for success, and include enough working capital for yourself? Make sure you're talking with other franchisees in the company to get their feedback—talk to ones who are doing well, others who are average, and some who are struggling. Who are you most like out of those three groups? Does the franchise have training programs in place for initial and ongoing training? These are just a few of the questions you should consider when investing into a franchise. As we've put in the blog before, an educated buyer is the best buyer.
This article was originally published by FranNet