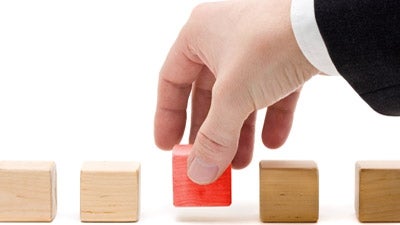 Should you choose a franchise that you love to visit or where you love to shop? Yes and no.
On the one hand, one of the big mistakes businesspeople make is believing that they represent their typical customer. Hint: you're not. Not only are we not always members of the same community or demographic as the people we buy from, but we usually don't have the same relationship to the goods.
You're an expert on signage and your customer knows and cares nothing about signs but needs one. Or you're a professional dog groomer and your customer is a doting dog owner. Or you're a businessperson who happens to own a tutoring service where you employ tutors and your customer is a parent who's worried about a child.
Your priorities and concerns are naturally different from those of your customer. So if you love that coffee franchise and wish there was one close by, that might not mean that you will love owning and running a location of that coffee franchise.
On the other hand, once you've narrowed down your choices for a franchise business, it absolutely makes sense to approach the franchise as a customer and see it through customers' eyes.
There are many points you'll want to check as you're deciding among franchise business options:
training options
degree and kind of support
costs, both upfront and continuing
policies
marketing policies and practices
stability of the company
protected territories, or the lack thereof
degree of hands-on vs. executive involvement
The list is probably longer. But however that list looks to you, the customer experience is still key. If you can't feel confident that your customers will receive an excellent experience, you can't confidently invest in the franchise.
So visit a franchise location if possible. Notice the first impression the store makes on you. How much of the positive (or negative) impression is part of the franchise experience, and how much is down to the individual franchisee?
How long are you required to wait? Make a note of it so you can compare one franchise to another, but note also whether the wait is unpleasant and uncomfortable, or if you have pleasant circumstances for your wait.
How are you greeted by the first person you see? How long does it take between your entry into the business and the greeting? Do you feel welcome?
How well is your order or question handled? If you ask for something special, how do the workers handle that?
If the franchise doesn't have a location near you, or doesn't have a public location at all, call and notice the corresponding elements of the experience:
How long till your call is answered?
How welcoming is the answer?
How many people do you have to speak with before being helped?
How long are you on hold, and what is the experience while you're on hold?
How long does it take in total to have your question answered or your needs met?
Check the online experience, too. Increasingly, consumers expect to be able to get the same positive experience whether they're online, on the phone, or in the store.
You certainly want to know what it will be like to be a franchisee, but you should also consider what it will be like to be a customer.
This article was originally published by America's Best Franchises
Published: October 6, 2014
1977 Views