Can You Build a Franchise Business without Employees?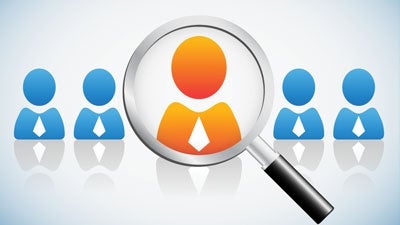 Employees are high on most lists of business owners' concerns, whether they own a franchise business or some other kind of company. Look at all the issues that come with employees:
Recruiting qualified workers often involves placing and paying for ads, maintaining "Careers" pages at a website, or actively networking to find just the right people. A franchise business can help with job descriptions and other recruiting tools, but this is still time consuming for many employers.
Interviewing and checking references definitely will be time-consuming. For many employers, this is also the time to verify legal employment status, to check on whether an individual can be bonded, and to give tests of various kinds to eliminate unqualified applicants. Employers must also be cautious not to ask questions that can be interpreted as discriminatory.
Once applications and resumes have been collected and interviews have been conducted, references have been checked and test scores gathered, employers have to take the time to make a good decision. It can be difficult — and again, it's time consuming.
Payroll, taxes, and other paperwork is necessary and can be full of pitfalls for the new employer. You'll need an I-9 and a W-4 for a new employee, but you may also need to have internal forms and contracts. A franchise will usually provide some support with these forms. However, you may also have to report new hires to local and state agencies, and you may have healthcare enrollment documents or emergency information forms to take care of.
Training new employees involves paid time for the new workers and for the people training them. Franchises often help out a lot with this, either by providing training directly or by providing training materials. What's more, having a system allows efficient training, compared with the more apprenticeship-like process followed in companies where there is no clearly defined system.
Supervising employees and keeping them happy continues after training. Scheduling workers to be sure that all the company's needs are covered while also keeping labor costs in line can seem like an art as well as a science. There can also be a balancing act between overseeing employees to make sure that rules are followed — and maintaining a positive company atmosphere.
California's Supreme Court recently ruled that a franchisee is the employer of workers at the franchise location, not a "joint employer" with the franchisor as the National Labor Relations Board recently said. That puts the ball squarely in your court as a franchisee if employees have complaints. There may be continued challenges and changes in this area, but the court made the salient point that the corporation doesn't hire the workers or oversee them on a daily basis, even if they have some input on training.
At the same time, many franchise business opportunities require employees from the start. You may need to have half a dozen workers in place and being paid before you begin to have any revenue from your company at all.
However, there are franchises that can be a one-man band at the beginning. Find out the need for employees for the franchises you are considering and think about what's best for you in this area when you're deciding on a franchise business investment.
Published: February 9, 2015